Pace bowling legend Wasim Akram has blasted Sarfraz Ahmed's team saying that the one-sided contests in Asia Cup 2018 between arch-rivals India and Pakistan has been an embarrassment to him and pain for the viewers.
Akram insisted that India are "miles ahead" of Pakistan and that the dismal show from the Men in Green would have caused huge disappointment among the passionate fans back in the country.
The former captain also questioned the Champions Trophy winners' scheduling, pointing out frequent fixtures against lower-ranked teams like Zimbabwe and the West Indies will only help improve their records but not quality.
Akram's frank assessment comes after Pakistan were handed a nine-wicket thrashing by Rohit Sharma's men in their Asia Cup Super Four match on Sunday.
After opting to bat first, Sarfraz's men struggled against a disciplined bowling effort from India. Barring Shoaib Malik and the skipper, none of the other Pakistani batsmen were able to make significant contributions.
The former champions' bowling was a bigger letdown as Rohit and Shikhar Dhawan toyed with their pacers, stitching a 210-run stand for the first wicket in chase of 238. India got to the total with ease, thereby registering their biggest-ever win in terms of wickets remaining against their familiar foes.
"They [Pakistan] need to sit down, revisit their schedule. I am all up for the promotion of the game. I am all for going to Zimbabwe and playing five ODIs and three T20Is there, playing the West Indies in the UAE," Akram told India Today.
"However, that's not going to improve their cricket. It might improve their record but not cricket.
"India is one of the top teams in the world and Pakistan are not even competing against them in this tournament. India seems miles ahead. It's more like a one-horse race. It's quite embarrassing for me as an ex-Pakistan player and captain to see this.
"Winning and losing is part of the game but not this. This is boring, it's not good for television and the spectators. I can tell you the whole of Pakistan would be so disappointed the way Pakistan has performed."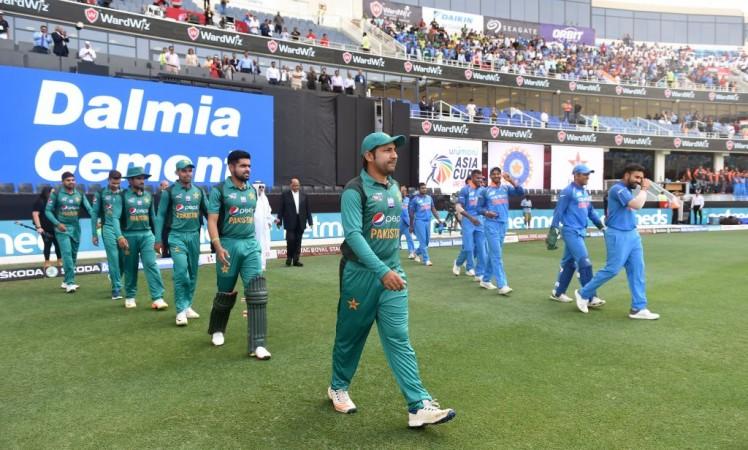 Ex-India cricketers disappointed with Pakistan's efforts
Notably, Sunday's defeat only comes days after India crushed Pakistan by eight wickets in their Group A match in Dubai. Part-time off-spinner Kedar Jadhav shone as Sarfraz's men were bowled out for 162 only to see their opposition gun down the target in just 29 overs.
Meanwhile, former India off-spinner Harbhajan Singh has insisted that India, who have qualified for the final, remain favourites to lift the Asia Cup trophy on Friday.
"There's a big difference between these two teams. This Pakistani team doesn't have it in them to compete with the Indian team. They were only playing the game but not to win. India are the No.1 contender to win the Asia Cup. India remain the favourite," Singh told the news channel.
Sarfraz's men have been facing flak over their insipid performances against the Men in Blue in the ongoing tournament. The hype around Indo-Pak clashes were high as Pakistan had stunned the second-ranked side at last year's Champions Trophy final but it has come down crashing after the two one-sided contests so far.
Pakistan will now play Bangladesh in a virtual semi-final on Tuesday at the Sheik Zayed Stadium in Abu Dhabi. India, on the other hand, take on Afghanistan in a dead rubber in Dubai.