India captain Rohit Sharma has said clarity of roles has helped Shikhar Dhawan and himself thrive as an opening pair in limited-overs cricket.
Rohit insisted that he doesn't have the need to talk much to Dhawan in the middle and rather prefers letting the left-handed opener play his natural game.
The skipper's comments came after the two Indian openers broke Sachin Tendulkar and Sourav Ganguly's record (159) for the highest-opening partnership against Pakistan in ODIs with a 210-run stand in Sunday's Asia Cup Super Four match.
Rohit hit an unbeaten 111 while Dhawan smashed 114 to help India register a nine-wicket win — their biggest against arch-rivals Pakistan in terms of wickets remaining — at the Dubai International Cricket Stadium.
"With Shikhar, I don't need to speak much. It's important to let him be himself. We have batted enough to understand each other's game. We all know how important the first 10 overs are. Not losing wickets in the first 10 overs puts us in the driver's seat. Then the chasing becomes a little easier," Rohit said.
"That's exactly what happened [on Sunday]. We knew it wasn't going to be easy for the new batsman to get going straight away. So we wanted to bat as long as possible and we just did that."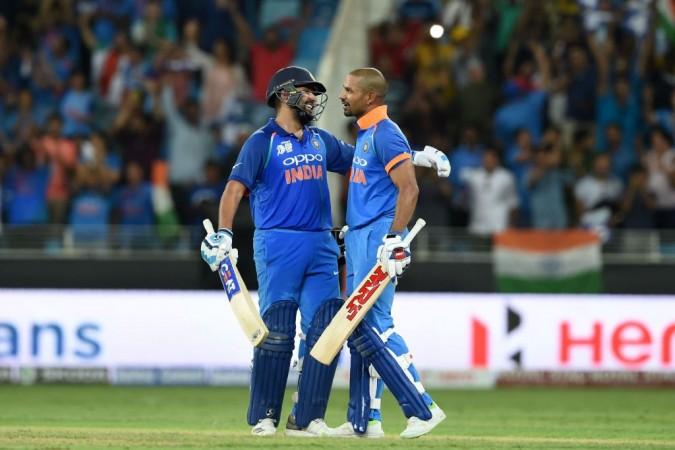 Notably, the two batsmen had also stitched a 104-run stand during India's eight-wicket win over Pakistan in the group-stage encounter last week.
Dhawan and Rohit have been prolific run-getters for India at the top of the order ever since they teamed up to open the innings for the Men in Blue.
The pair is currently at the seventh spot in the list of openers with most runs as they have amassed 3846 runs (82 innings), 2,763 runs behind leaders Ganguly and Tendulkar.
The in-form pair has set the ongoing edition of Asia Cup on fire as the two batsmen are 1-2 on the run-getters' list. While the former has hit 327 runs, including two centuries, the skipper has amassed 269 runs from four matches.
Wanted to be sensible with my shots: Dhawan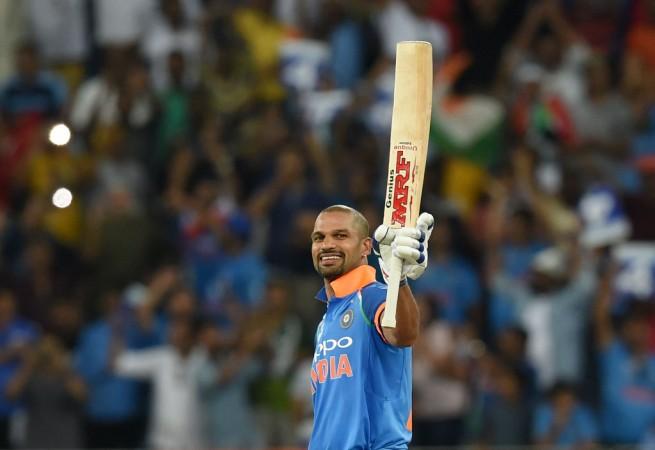 Dhawan conceded that he has thrown away good starts quite often in the past but that he has learnt the art of converting his starts into big ones from his opening partner.
"As I've mentioned I wanted to be sensible with my shots and I've thrown it away in the past and I have learnt the lessons the hard way. That's good for me and it's nice to have that balance," Dhawan said.
"The plan was not to lose wickets in the first 10 overs and you might not get runs easily early on Rohit played an amazing knock today and he's very good at converting those 50s into 100s and that's something I've learnt from him.
"It's good that we both value our wicket. Last game we both scored runs but didn't have the hunger and we knew we shouldn't be missing out on big knocks and I'm glad we did the job for the team today."