What promised to be an action-packed humdinger, turned out to be a tepid one-sided affair and it was all set up by the Indian bowling attack. Sarfraz Ahmed won the toss and elected to bat first, but things did not work out for Pakistan.
Bhuvneshwar Kumar and Jasprit Bumrah were on the money and offered no leeways to the batsmen and this forced the Pakistan openers to take the risk. Bhuvneshwar got rid of Imam-ul-Haq and then Fakhar Zaman within the first five overs to set the template for the rest of the match.
Captain Rohit Sharma has now praised his bowling attack for doing a fine job despite a very taxing schedule.
'Wanted to learn from yesterday's mistakes'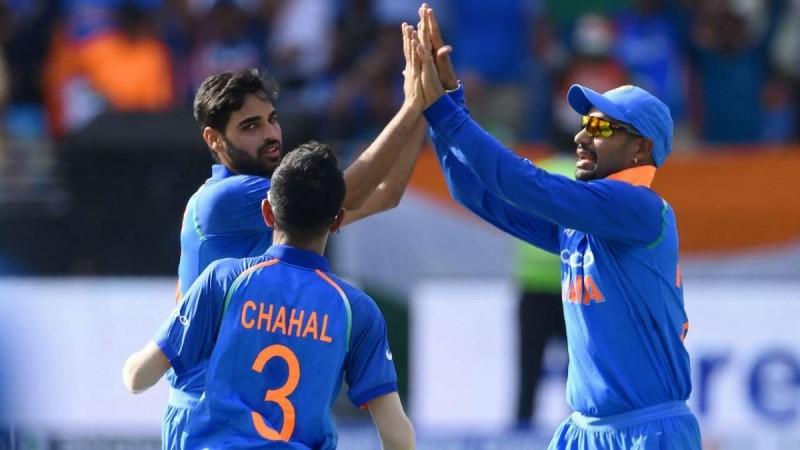 "Right from the start, we were quite disciplined. (We) wanted to learn from yesterday's mistakes. (It) was a great game for the bowling unit, especially since we knew it won't be difficult in these conditions," Rohit said at the post-match press conference.
"We stuck to the plan. Spinners kept it tight, got the odd breakthrough, but the wickets in the first couple of overs were very important. It was important to get early wickets because they've got some quality in the batting. So we didn't want to make things easy for them," he further added.
Kedar Jadhav was the surprise package in the bowling attack as he scalped three wickets in his spell and never allowed the batsmen to decipher him and get after his bowling. This drew the praise of the captain, who said that Jadhav has been putting a lot of effort into his bowling.
"Kedar has been working on his bowling, and he takes his bowling seriously. It augurs well for the team, and the wickets are a bonus for us. His overs in middle are very crucial, especially after Hardik's injury," Rohit said.
India were chasing a moderate target of 163 and the openers got them off to a blazing start which set the deal right at the outset. They scored up 52 and 46 runs respectively and added 86 runs for the first wicket.
"Quite enjoyed my little innings, got out to a great delivery but it was important to come and adjust to the surfaces here. Now we know exactly what to do," Rohit said.