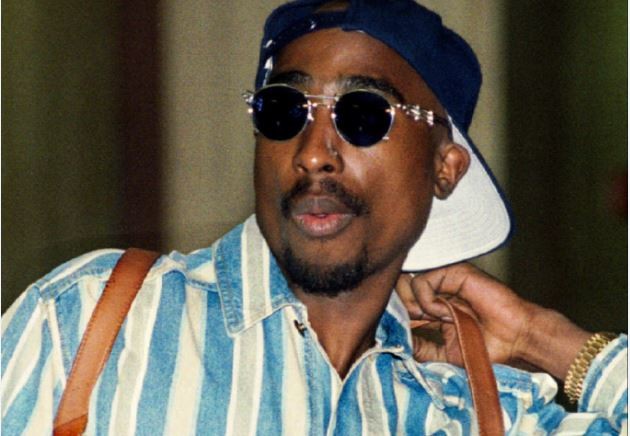 Though he passed away days after he was shot in September 1996, Tupac Shakur is still making headlines. Thanks to his recent biopic, All Eyez of Me, there are new shocking details emerging from the rapper's life.
The original script written by John Singleton, who joined and left the Tupac project twice following artistic differences, claims that musician was assaulted by a group of "predatory and degenerate" prisoners during his nine-month stay in prison after he was sentenced for sexual assault. The particular incident did not make it to the big screen.
Also Read: Tupac Shakur's death: Why was 2pac murdered? Reason behind the unresolved killing revealed
The controversial scene reportedly took place at the Clinton Correctional Facility in New York in 1995. According to the submitted piece, the prison guards vacated every prisoner in the library of the facility except for Shakur. They then locked him in there with "about six inmates" described as "the worst prisoners in this facility."
One of the prisoners "licks his lips eyeing 'Pac," following which the group attacks Shakur, reads a scene from the draft. The next scene shows 2Pac fallen on the floor with his prison uniform "ripped to shreds."
"The guards back away from the door then lock the library. As they walk away we see the six men rush toward Tupac and him fighting them off from the glass in the doorway, the camera pulls away and down the hallway as we hear the horror sounds of the prison," the script revealed heavily hinting that Tupac was raped, TMZ shared.
This was just one of the controversial scenes that did not make it to the big screen. Describing 2Pac's days with his mother, the scriptwriter wrote a heart-wrenching scene where 2Pac watches his mother joining her friends for some "adult fun."
Morgan Creek's Greg Mielcarz confirmed to The Wrap that that the script was "one of several versions" the filmmaker submitted when the project was rolled out. However, Singleton left the project after he felt no respect was given to the rapper and his legacy through the project.
Slamming the biopic, the filmmaker told Atlanta's V-103 last week that the movie was a "debacle" and he said he was disappointed with how it turned out and that he didn't get to make it.
"They just made a movie; they didn't think of it as a cultural event," he said. "They didn't think of it in terms of something that affected our generation. People who are younger, who are younger, who don't really understand the legacy of Tupac Amaru Shakur, they just go to a movie and they see a rap star. But dude was much more than a rap star. So that's why I'm really upset," he told.
Tupac Shakur's biopic is now playing in theatres.