Tupac Shakur's biopic is out in theaters and it is all set to beat Wonder Woman's opening weekend numbers by raking in about $36 million. But people who knew Tupac aren't impressed with All Eyez on Me, and the late musician's close friend Jada Pinkett Smith took to Twitter to voice her disapproval.
She took to the microblogging site to fact-check parts of the film, writing: "Forgive me ... my relationship to Pac is too precious to me for the scenes in 'All Eyez On Me' to stand as truth," she said.
Also read: New details about Kylie Jenner and Tyga's split emerge, thanks to Hollywood Medium with Tyler Henry
A scene in the movie involving Demetrius Shipp Jr. as Shakur and Kat Graham as Pinkett Smith has the rapper pulling out a handwritten letter and reading a poem to Pinkett Smith, whom he met while attending Baltimore's school for the Arts, beside a lake.
According to Pinkett Smith, 45, this scene did not happen in real life.
"Pac never read me that poem. I didn't know that poem existed until it was printed in his book," she explained, referring to his collection of poetry The Rose That Grew from Concrete.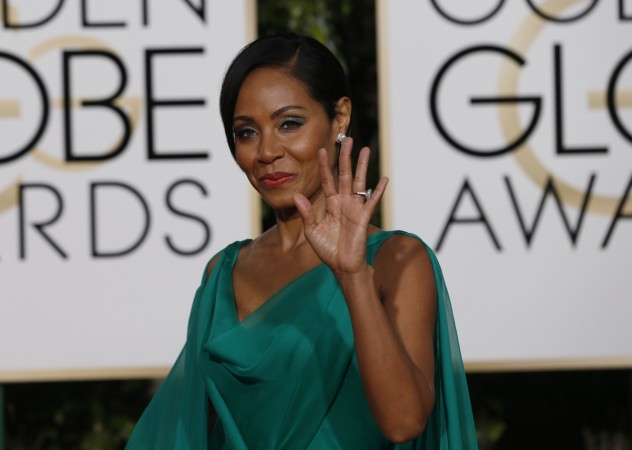 She also revealed that Tupac never said goodbye to her "before leaving for LA," and that she's "never been to any of Pac's shows by his request."
"The reimagining of my relationship to Pac has been deeply hurtful," she wrote, however praised actors Shipp and Graham for their roles. "To @KatGraham and @Dshippjr this is no fault of yours. Thank you for bringing so much heart and spirit to your roles," Pinkett Smith tweeted. "You both did a beautiful job with what you were given. Thank you both."
A good number of people have also accused the film of not delving deeper into Tupac's life, and just jumping from one life event to another.
Here are a few reactions from Twitter:
Today #Tupac would've been 46 and instead they released a shitty movie "about" his life. #AllEyezOnMe

— Troy Smith (@TMS2787) June 17, 2017
This movie didn't captivate me, it lacked emotional intensity, & didn't fully portray the genius of who Tupac was. #AllEyezOnMe #Tupac — James DeCastro (@ImJamesDeCastro) June 17, 2017
when you realize they releasing the #Tupac movie #AllEyezOnMe June 16...Which is Tupac birthday ‍♀️ pic.twitter.com/6AVat8SIWl

— xxxtaniacion (@HalynTania) June 16, 2017