Apart from his big-hitting ability, MS Dhoni was well-regarded for his calm demeanour on and off the field. Being the captain of Indian cricket team is considered one of the toughest jobs in the sport, but the Ranchi hero pulled it off with ease.
Dhoni was known as someone who rarely let his emotions known. Wearing a straight face, the former captain relished pressure and helped teammates come out on top in demanding situations.
Be it Joginder Sharma's last over in the final of World T20 in 2007 or his match-winning 91 at Wankhede in the final of 2011 World Cup, the culture Dhoni helped develop in the dressing room worked wonders for Indian cricket.
How 'angry' Dhoni escapes camera
However, Dhoni also lost his cool at times, but he cleverly shied away from the camera while expressing his frustrations with teammates, Suresh Raina has revealed.
The left-hander, who is considered one of the closest friends of Dhoni, also shed light on what made his former skipper one of the best in the business.
"His eyes don't show any emotion. He does not wear sunglasses, but you cannot tell (his emotions). We will be like 'come on, man.. show us some reaction'," Raina said of Dhoni during an episode of the YouTube show Breakfast with Champions.
He added: "But he does get angry, you don't see it. The cameras don't pick it up. But as soon as the telecast cuts to the ads, he will say 'Better get your act together'."
Also read: Viral photo - 'True gentleman' Rahul Dravid with son Samit winning hearts
"He [Dhoni] is a very good reader of the game. He is hailed as the world's best finisher. He knows what is going to happen next. At any given point, he is ready with three different game plans — A, B and C. When he is batting or keeping or captaining, he is always ready with different plans.
"He plans overnight, then gets a feel of it in the morning and tries to visualise it. A lot of people don't know this about him. This is why he remains calm: He knows it's his game at the end of the day.
"Opposition can't predict his moves. He works hard for it, he visualises it. Even when rotating the strike, sometimes he will step out and nudge a single. That's not his actual game. But he is letting the bowler know that he can take him on."
Dhoni, Raina set for CSK reunion?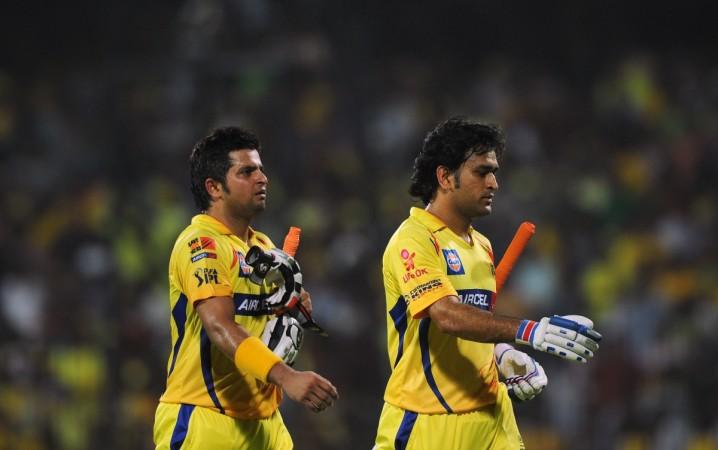 Notably, Raina and Dhoni shared a great rapport during the latter's time as captain. The Uttar Pradesh batsman, who is leading run-getter (4,540) in the Indian Premier League (IPL), was also one of the stars of the franchise Chennai Super Kings, who went on to win the title twice — in 2008 and 2014.
Raina and Dhoni are likely to reunite next year as CSK, who were suspended over the spot-fixing scandal along with Rajasthan Royals, are looking to retain their core team for the 2018 season, which will mark their return to the league.
Watch full video here