Like the infamous Harvey Weinstein report, The New York Times has come up with another similar story about film director-comedian Louis CK who has been accused of sexual harassment by five women.
Also read: Portia de Rossi accuses Steven Seagal of sexual harassment: 'He unzipped his pants'
The accounts of five women, who accused the comedian of masturbating in front of them, seems eerily similar to Louis CK's jokes.
Two Chicago-based comedians accused CK of jerking off in front of them following their performance at the US Comedy Arts Festival in Aspen, Colo.
"He proceeded to take all of his clothes off, and get completely naked, and started masturbating," they told the Times.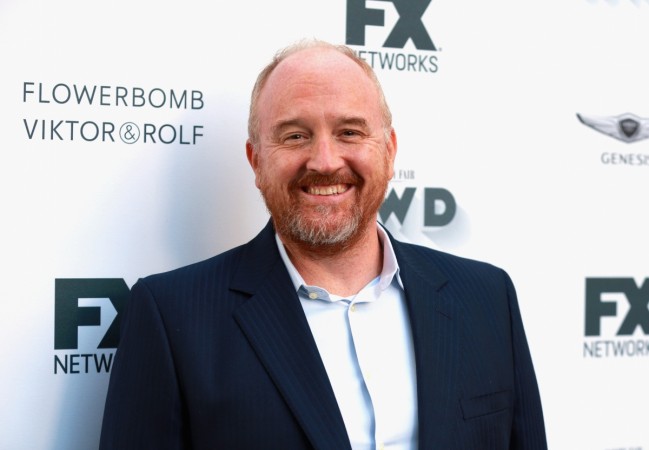 Comedian and actress Abby Schachner said that CK masturbated during a phone conversation in 2003 as she called him up to invite to one of her shows.
Comedian Rebecca Corry came forward with the distressing details about the comedian. She told the newspaper that CK asked her if he could masturbate in front of her while they were on the set of a TV pilot, which she declined.
Another unnamed woman claimed that the US comedian repeatedly asked her to watch him masturbate during the production of The Chris Rock Show in the late '90s.
In response to all these accusations, CK's publicist Lewis Kay told The Wrap that "in the coming days, Louis will issue a written statement."
Besides the sexual assault report, The New York Times drew a comparison between Louis CK's real life and his work. The report mentioned how "jokes about masturbation have been a regular part of Louis CK's stage shows."
As noted by The Wrap, he was once introduced by a Fox News anchor as "an aficionado of masturbation, a man who is well known for being a prolific masturbator, who even brags about it."
In response, CK said: "I like it. It's easy and it's fun and nobody gets hurt."
He once defended masturbation in a fictional debate with a Christian anti-masturbation advocate during an episode of his FX comedy Louie.
Apart from that, CK's first season of Better Things, which has been co-written by him, featured plenty of masturbation-related jokes.
Louis CK is well-known as one of the country's best stand-ups, as he created the critically acclaimed FX series Louie and directed and starred in the film I Love You, Daddy.