Actress Portia de Rossi is the latest to come forward with a sexual harassment accusation. The Arrested Development star recently took to Twitter to accuse actor Steven Seagal of sexual misconduct.
Also read: THIS former Bond girl almost put an end to her acting career after being SEXUALLY HARASSED
In a tweet on Wednesday afternoon, De Rossi described the encounter which took place during a film's audition in Seagal's office.
The 44-year-old actress, who is married to talk show host Ellen DeGeneres, wrote: "My final audition for a Steven Segal movie took place in his office. He told me how important it was to have chemistry off-screen as he sat me down and unzipped his leather pants. I ran out and called my agent. Unfazed, she replied, 'well, I didn't know if he was your type.' [sic]"
Upon her tweet, Ellen came forward to support her wife along with her her 339k followers. The 59-year-old talk show host tweeted, saying: "I'm proud of my wife."
Last week, another actress Julianna Margulies recounted her encounter with Seagal in an interview with Jenny Hutt on SiriusXM's Just Jenny.
The Good Wife star, who co-starred Seagal within the 1991 film Out for Justice, said, "When I was 23, a casting director, a woman, said, 'Steven Seagal wants to go over the scene with you in his hotel room at 10 o'clock at night,' "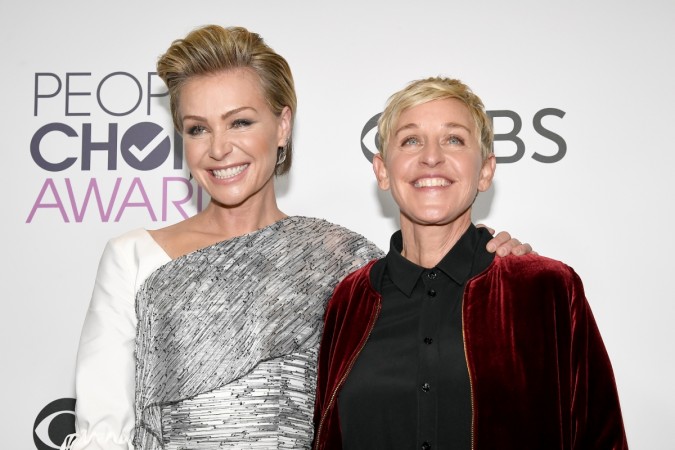 She added: "I lived in Brooklyn, and I said, 'Oh, I don't do that. I don't travel. I don't have money for a cab.' And I didn't. And I said, 'And I don't take subways late at night.' And she says, 'Don't worry we'll reimburse you. And I'm here, a woman,' "
"I got to the hotel at 10:40, and she wasn't there. And he was. Alone. And he made sure that I saw his gun, which I had never seen a gun in real life. And I got out of there unscathed."
These are not the only accusations surfaced against Seagal. Last month, Inside Edition correspondent and actress Lisa Guerrero said she was repeatedly pressured to audition alone with Seagal for a role in the 1997 movie Fire Down Below.
Seagal joined the bevvy of Hollywood male celebrities to face allegations of misusing their power to harass actors and staff which includes Harvey Weinstein, Kevin Spacey, Dustin Hoffman and James Toback.