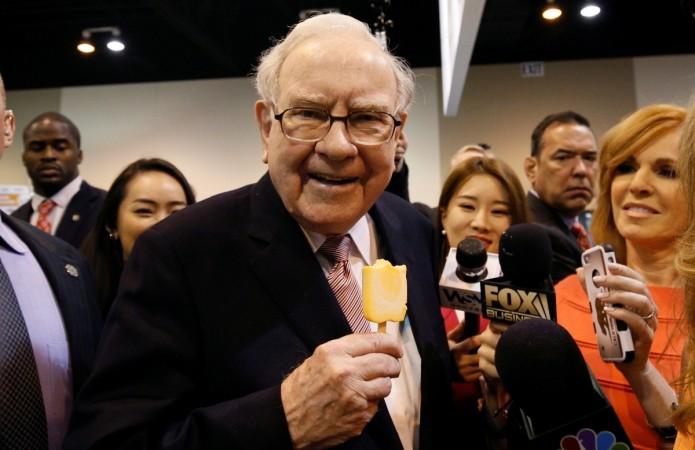 As the US stocks fell for a third straight day, American business magnate Warren Buffett has lost more than $3 billion (in market cap) in just one week.
The Berkshire Hathaway CEO's wealth fell $3.74 billion since Monday. Mark Zuckerberg, Alphabet's Larry Page, and Sergey Brin, Inditex's Amancio Ortega also incurred losses as the stocks tumbled, Bloomberg reported.
Mark Zuckerberg lost $3.71 billion. Larry Page and Sergey Brin each down by about $3 billion and Amancio Ortega reported a $2.5 billion hit on the Bloomberg Billionaires Index, reports Bloomberg.
World's 500 richest people have lost a total of $128 billion since Monday, more than the entire market capitalization of Netflix Inc. or McDonald's Corp, said the Bloomberg report.
The report stated that the wealth of US billionaires fell the most, dropping a combined $55 billion. Chinese entrepreneurs saw their $14 billion wiped out.
Making the three-day slide to 3.7 percent, the S&P 500 index (Standard and Poor's 500 Index) fell 1.3 percent on Thursday. Also, the Dow Jones index average plunged after US President Donald Trump proposed to impose steep tariffs on steel and aluminum imports, hitting producers like Canada and China.
Trump on Thursday (March 1) tweeted that the steel and aluminum industries (and many others) in the US were decimated by decades of bad policy and unfair trade with countries from around the world.
Bloomberg report says the speculations over the central bank's plans to quicken the pace of monetary tightening, must also have had an impact on the investors.