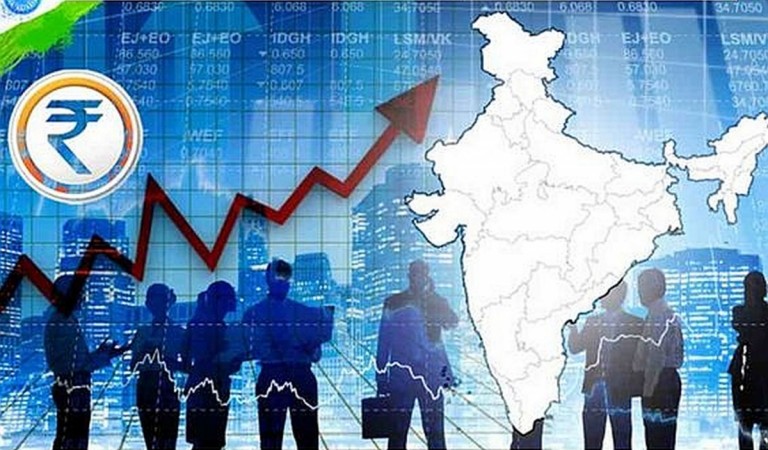 As the government is all set to release Gross Domestic Product (GDP) data on Wednesday (February 28), a Reuters poll has predicted that India's GDP will register 6.9 percent in the 2017 October-December 2017, beating China's growth rate.
Backed by higher government spending and a growth in manufacturing and service sectors, India could regain the position of world's fastest-growing major economy in the 3rd quarter of 2017, the poll found.
"If there was 6.9 percent growth, that would top China's 6.8 percent annual pace for October-December. The last time India had a faster growth rate was in the final three months of 2016," stated the poll result.
The last time India recorded a similar growth rate was in the last quarter of 2016. The poll found that the impacts of demonetization of high denomination currencies in November 2016 and roll out of Goods and Services Tax (GST) in July 2017 on the economy have dissipated.
Due to shock ban on high-value currency and implementation of GST, the GDP growth had fallen to a three-year low of 5.7 percent in the April-June quarter. The economy grew 6.3 percent annually in July- September.
"After muted activity until September, signs of a pick-up in economic growth are starting to appear," Reuters quoted Aditi Nayar, principal economist at ICRA, the India wing of rating agency Moody's, as saying.
"In the latest quarter, government spending was stronger and private consumption demand was robust as well, as seen in the strong growth in auto sales," Abhishek Upadhyay, an economist at ICICI Securities PD, told Reuters.
However, the poll states that economists are concerned about the increase in non-performing assets (NPA) of state-run banks, and says if NPA's are not managed properly, it would hurt economic activity. Also, the financial fraud of Rs 11500 crore that hit the state run-Punjab National Bank has put a shadow on all state-run banks.
The Economic Survey of 2018 has projected that Indian GDP to grow 7-7.5 percent in the financial year 2018-19. The survey found that growth to be higher at 6.75 percent in the financial year 2018 than previous estimates of 6.5 percent.