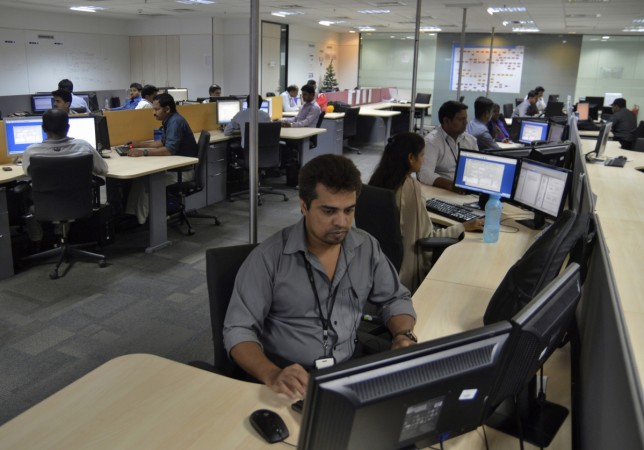 Similar to 2017, employees in India may get an average pay hike of 9.4 percent this year, according to Aon India Consulting's Salary Increase Survey released on Tuesday.
"The projections for 2018 are also expected to be similar at 9.4% highlighting increasing prudence and maturity being displayed by companies while finalizing pay budgets," Aon India Consulting said.
Aon India Consulting analyzed data across 1,000 companies from more than 20 industries for its 22nd edition of annual Salary Increase Survey in India.
The survey found that priority on performance is increasing year-on-year. The lead performer is getting an average salary rise of 15.4 percent, around 1.9 times pay hike for an average performer.
"Given the broad economic context in the country, business performance expectations for FY 18-19 and the trend in #attrition, pay average increases in India will remain between 9.4% - 9.6%." - Anandorup Ghose #AonRewardsIndia

— Aon India Consulting (@Aon_India) 27 February 2018
"Despite an improvement in macro-economic forecasts - salary increases remain at the same level as was projected in the last fiscal. With increasing maturity, HR budgets are being realigned towards top performers as opposed to the broader population," said Anandorup Ghose, Partner at Aon India Consulting.
Zones such as life sciences, automotive and consumer products, professional services, and consumer internet companies continue to estimate a two-digit pay hike for 2018.
Engineering and manufacturing industry and metal industry projected 9.2 percent salary increase for 2018. Pay hike of 9.1 percent is estimated for telecommunication services and entertainment/publication and communication sector.
While professional services sector topped in projected salary with an average 10.6 percent increase, the projected salary increase of cement industry is lowest among all.
The survey forecast an emerging focus on budget rationalization with increasing adaptation of base effect. For example, pay increases for the top and senior management are consistently going down.
Pay increases are becoming more nuanced, said Anandorup Ghose. "We are increasingly seeing a multitude of factors impacting salary increases such as the size of the company, business dynamics within the sub-industry, nature of talent requirements and quite obviously, performance," he added.