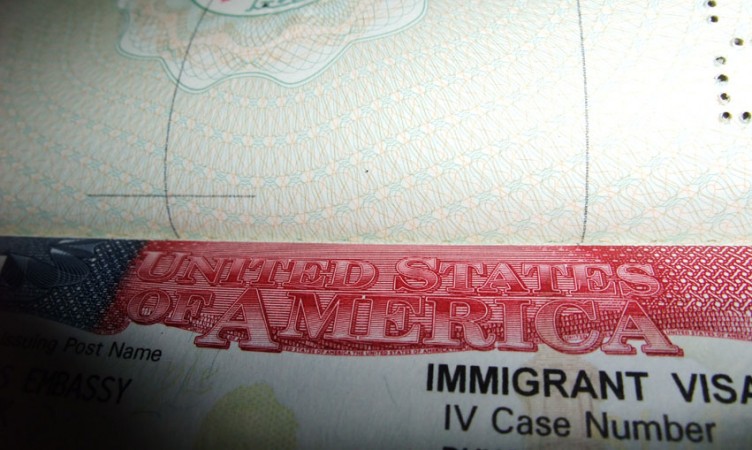 A new bill tabled in the US Congress seeks to put limits on the number of people who get green cards to live and work in the United States, thereby reducing immigration levels by a quarter.
On one hand, the bill looks to limit the number of people who are given US visas, like the dependents of green-card holders. On the other, it looks to give out 45 percent more visas to skilled workers and people in certain agricultural fields.
The bill, backed by the Trump administration, was tabled by members of the Homeland Security Committee Border and Maritime Security Subcommittee of the US House of Representatives.
The bill is not directly connected to the recent debates on the H1B visa extension policy that had cast a shadow of anxiety on Indian techies and their families, who have been guided by the ultimate goal of living the American Dream. The H-1B visa programme allows companies to hire highly skilled foreign professionals working in areas with shortages of qualified American workers.
Green-card holders have not limit on how long they can remain legally in the United States. Officially known as a Permanent Resident Card, a green card allows a person to live and work permanently in the US. H-1B visas, however, are temporary non-immigrant visas that are issued, in most instances, for a maximum of six years in two three-year allotments.
There are currently many Indians waiting for their green cards in the United States — most of them H-1B visa holders. Unofficial estimates show nearly 500,000 Indians are waiting for green cards and have to seek annual extensions of their H-1B visas.
The proposed increase in the number of green cards issued per annum is likely to reduce their wait times significantly.
But the elimination of chain migration is likely to negatively impact those Indian-Americans who are planning to bring their family members to the US. If the bill is passed, these Indian-Americans will not be able to bring in relatives other than their spouses and minor children to the country. However, the bill has suggested a renewable temporary visa for parents of citizens that will help unite families.
If the Securing America's Future Act is passed by Congress and signed into law by US President Donald Trump, it will end the Diversity Visa Programme, which takes the help of a lottery to decide who gets into the country.
The Securing America's Future Act was introduced by House Homeland Security Committee Border and Maritime Security Subcommittee Chairwoman Martha McSally, House Homeland Security Committee Chairman Michael McCaul, House Judiciary Committee Chairman Bob Goodlatte and House Judiciary Committee Immigration and Border Security Subcommittee Chairman Raul Labrador.