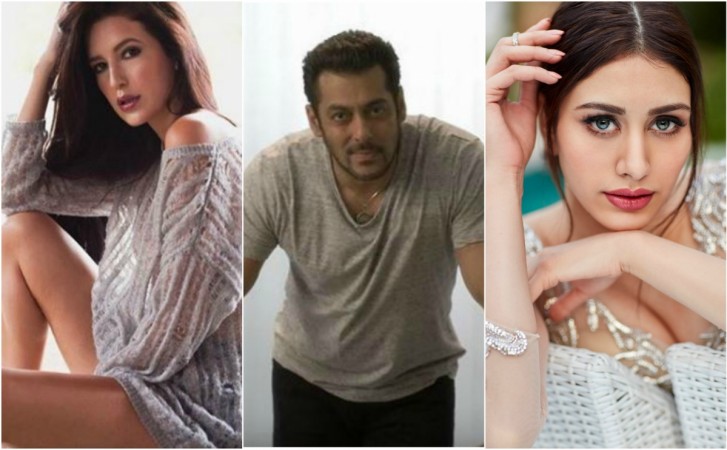 Salman Khan shocked fans on February 6 with the tweet "Mujhe ladki mil gayi" (I found a girl) giving rise to many speculations. Though people thought the actor is set to marry, true fans knew it was about a heroine for his movie.
The Tiger Zinda Hai actor then finally revealed the truth in his next tweet. "The girl" is the heroine for his next production, Loverartri, the debut movie of his brother-in-law Aayush Sharma. The actress' name is Warina Hussain. Salman introduced her with a picture on social media.
Also read: Who is Warina Hussain? [Photos]
While fans were excited to know about the actress, it was weird to see Warina's Instagram account that had only a few pictures. It was surprising because she already has a fan page and a few of them even commented on one of her Instagram posts that why did she remove all other pictures.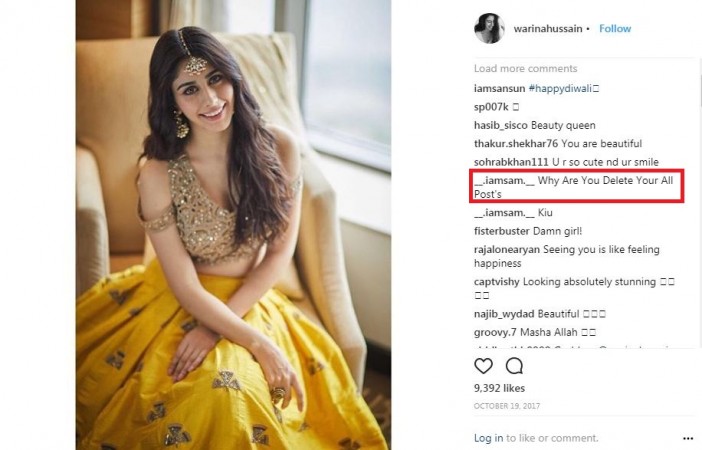 Watch Warina's sensuous video:
We think the makers of Loveratri might have instructed her to do so. After Salman's revelation about the actress, everyone went to Instagram to take a look at her pictures. Thus, the makers might have asked to maintain a low profile before Loveratri's first looks come out.
Loveratri is helmed by Abhiraj Minawala. The film is produced by Salman Khan under the banner Salman Khan Films. Aayush Sharma will be playing a Gujarati boy and is leaving no stone unturned to perfect his part. As kite flying is an integral part of the Gujarati culture, Aayush Sharma was therefore seen learning the art of preparing the string (Maanja).
Warina will also be seen speaking in Gujarati accent and fluent Hindi. This gives another twist to the tale. According to SpotboyE, Salman was keen to rope in Katrina Kaif's sister Isabelle for this movie. She even cleared her screen test, but couldn't make it through the auditions because of her accent.
A source close to Salman Khan Productions told the entertainment portal that the role needed the leading lady to possess a fluency in Hindi and even Gujarati.