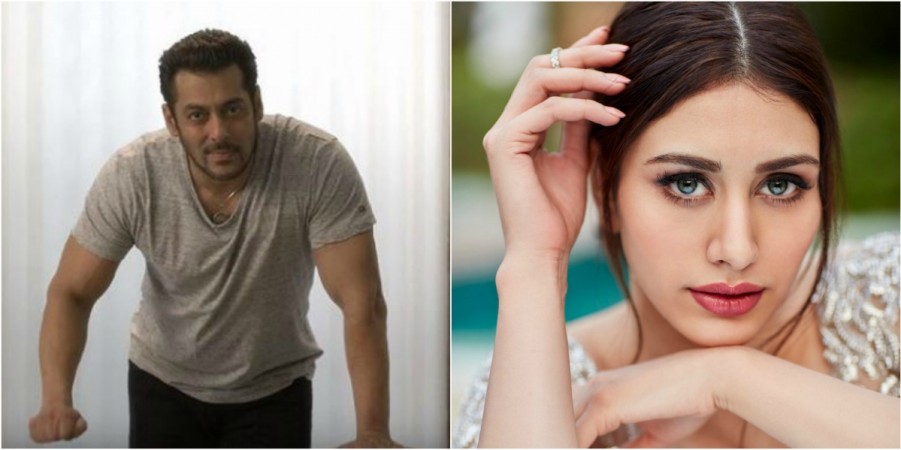 Salman Khan has shocked fans with the tweet "Mujhe ladki mil gayi" giving rise to many speculations. Many thought Sallu bhai has found a girl to marry. However, a few opined that the girl was for a film.
Loveratri actress Warina Hussain's latest pics
The Tiger Zinda Hai actor has finally revealed the truth in his next tweet. "The girl" is the heroine for his next production, Loverartri, the debut movie of his brother-in-law Aayush Sharma.
The actress' name is Warina Hussain. Salman introduced her with a picture on social media.
Who is Warina Hussain?
As we started digging about her online, we found a Facebook page with her name. It describes her as a professional actress. The biography section on the page reads: "Warina Hussain born on 23 February is an Actor by profession. She is the only child of an Iraqi Father and Afghan Mother. She started her modeling career in 2013 -New Delhi, India, Currently based in Mumbai working in the Indian industry.
Coming from a difficult background Warina grew up moving from country to country. She has always been known as someone who is completely independent, ambitious and optimistic. Passionate about acting and films since childhood she is also interested in literature and social work. (sic)"
To give a clearer picture about who is Warina, take a look at this video. She is the girl in the Carbury Dairy Milk Silk Ad.
Loveratri is helmed by Abhiraj Minawala. The film is produced by Salman Khan under the banner Salman Khan Films. Ayush Sharma will be playing a Gujarati boy and is leaving no stone unturned to perfect his part. As kite flying is an integral part of the Gujarati culture, Aayush Sharma was therefore seen learning the art of preparing the string (Maanja).
Aayush Sharma is Salman's sister Arpita's husband.