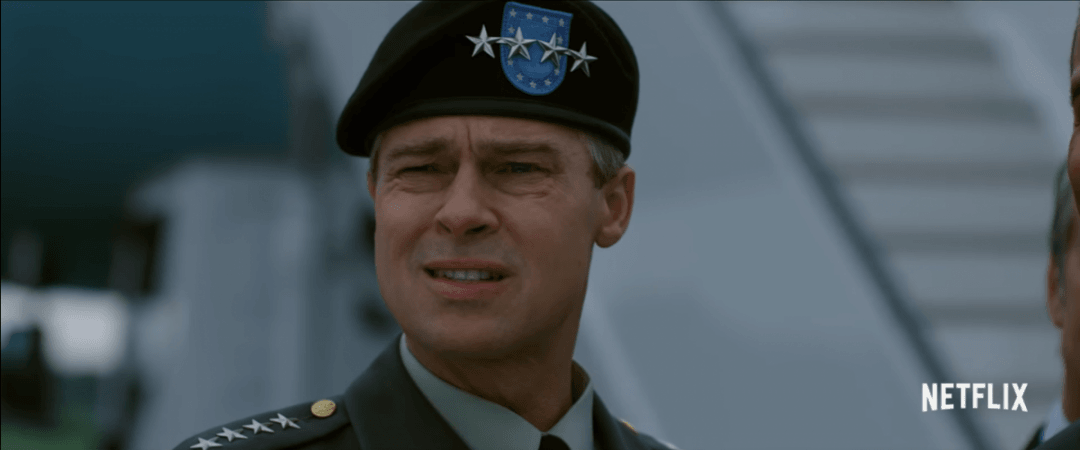 Netflix will debut its original movie, War Machine, in May this year. Netflix has now released a new trailer of the Brad Pitt movie.
The trailer says the American crew in Afghanistan is set to "clean up the mess and build Afghanistan into a free and prosperous nation."
Also Read: Why Netflix's 13 Reasons Why is a must-watch for all
The official synopsis of the Netflix movie reads:
In a film for our times, writer-director David Michôd (Animal Kingdom) recreates a U.S. General's roller-coaster rise and fall as part reality, part savage parody – raising the specter of just where the line between them lies today. His is an anti-establishment, pro-soldier exploration in the form of an absurdist war story of a born leader's ultra-confident march right into the dark heart of folly. At the story's core is Brad Pitt's sly take on a successful, charismatic four-star general who leapt in like a rock star to command NATO forces in Afghanistan, only to be taken down by his own hubris and a journalist's no-holds-barred expose. War Machine addresses the debt we owe to soldiers to question the purposes to which they are being directed.
Here are five things you need to know about the movie:
1) The movie is based on the real life events recorded in 'The Operators: The Wild and Terrifying Inside Story of America's War in Afghanistan' penned by the late BuzzFeed reporter Michael Hastings.
2) War Machine is a satirical take on the incidents taken place in the Eastern country, making it a light watch.
3) The movie has a star studded cast which includes Pitt, Tilda Swinton, Sir Ben Kingsley, Lakeith Stanfield, Anthony Michael Hall, Topher Grace, Emory Cohen, and Scoot McNairy.
4) You get to watch Pitt in a bizarre avatar with an unbelievably weird accent.
5) The film will not be showcased in theatres and will be available only for Netflix viewing. This means you can watch it at your convenience.
War Machine will be released on Netflix on May 26. While you wait for the movie, watch the trailer here: