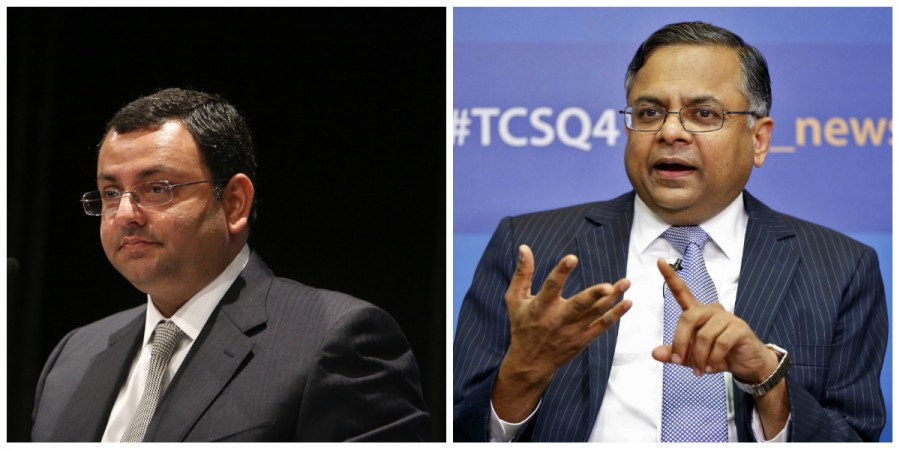 The war is not yet over. In the latest development, the Board of Tata Sons, under the chairmanship of N Chandrasekaran, has ordered its group to snap all ties with Cyrus and Shapoor Mistry's SP Group.
The move can put at risk business worth thousands of crores of rupees as the SP Group holds about 18.4 percent stake in Tata Sons. The board's decision would affect almost 50 companies of the SP Group, the Economic Times reported on Thursday.
"As the promoter and principal shareholder of your company and as the custodian of the 'Tata' brand, Tata Sons does not support any businesses dealing in any form, whether directly or indirectly, through contracts or subcontracting arrangements," ET quoted the directive signed by FN Subedar, chief operating officer of Tata Sons.
The decision by the Tata group to terminate all ties with the Shapoorji Pallonji Group indicates that the battle which started after Cyrus Mistry was sacked is yet to get over. Cyrus Mistry and elder brother Shapoor Mistry own an equal amount of stakes in the privately-owned SP Group.
Tata Steel, Tata Power, Tata Chemicals and Tata Motors have already received the Tata Sons' directive.
'Disparaging' statements made by Cyrus Mistry and his associates against Tata Sons are the reason for this directive, Business standard quoted an unnamed Tata Group source. The business daily further quoted the source saying that "the Group believes that these statements were made with the intention of casting it in a 'negative light'."
Earlier, major Tata group firms in their annual reports denied allegations of breach of corporate governance norms levelled by Cyrus Mistry, who was ousted as the Tata Sons chairman in October last year.
Last year, in an email statement, former Tata Sons' Chairman Mistry, alleged that Tata Group was involved in fraudulent transactions, and also warned of a potential $18 billion write-down.
In January this year, the National Company Law Tribunal (NCLT) dismissed a petition filed against Tata Sons and its directors by two family firms owned by Mistry.