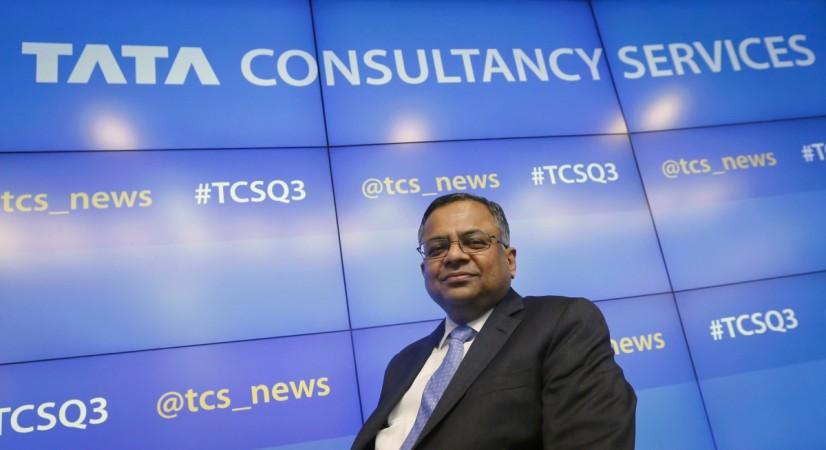 The Board of Directors of Tata Sons on Thursday, January 12, appointed Natarajan Chandrasekaran as its Executive Chairman. This is as per the unanimous recommendation of the Tata Sons Selection Committee. Chandrasekaran will take charge from February 21.
"Chandrasekaran has demonstrated exemplary leadership as the Chief Executive Officer and Managing Director of Tata Consultancy Services. We believe he will now inspire the entire Tata group to realise its potential acting as leaders in their respective businesses, always in keeping with our value system and ethics and adhering with the practices of the Tata Group which have stood it in good stead," the board of Tata Sons said.
Chandrasekaran is the seventh chairman of the group, and only the third after Nowroji Saklatwala and Cyrus Mistry to not bear the Tata surname.
On October 24, 2016, the board of Tata Sons had voted to remove Mistry from the post of chairman. Former Chairman Ratan Tata was named interim chairman, and a selection panel was appointed to determine the successor.
Chandrasekaran was the Chief Executive Officer and Managing Director of Tata Consultancy Services since 2009. A Tata lifer, he had joined the company in 1987 completing Masters in Computer Applications from National Institute of Technology, Tiruchirappall in Tamil Nadu. He was appointed as a Director on the board of Tata Sons on October 25, 2016.
Born in 1963, Chandrasekaran was one of the youngest CEOs of the Tata Group. He was also nominated as the Chairman of IT industry body NASSCOM in April 2012.
According to reports, under his leadership, TCS has been rated as the world's most powerful brand in IT services in 2015 and generated consolidated revenues of $16.5 billion in 2015-16.
Chandrasekaran was born in a Tamil family in Tamil Nadu's Namakkal district. He currently lives in Mumbai with his wife Lalitha and their son Pranav. The new Tata Sons Chairman is an avid photographer, music aficionado and a passionate long-distance runner who has completed marathons in Mumbai, New York, Amsterdam, Boston, Chicago, Berlin and Tokyo.