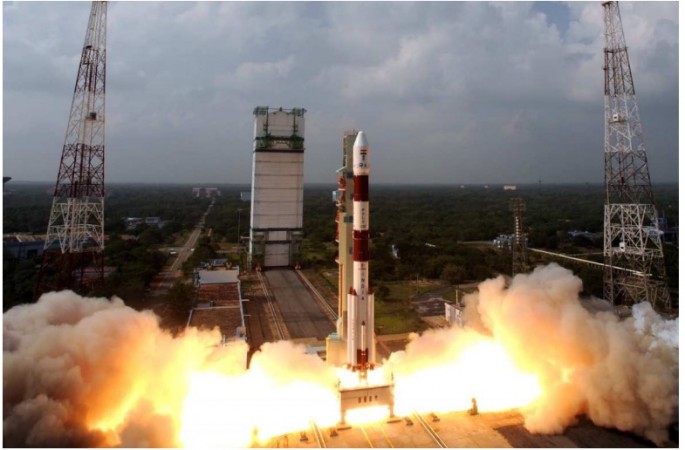 Selfie fever has reached new heights. The Mangalyaan, India's Mars Orbiter Mission (MOM), is in space, but that doesn't mean one cannot take a selfie with it.
A Bangalore-based e-learning company has launched an app that allows one to pose for a selfie with MoM or Mangalyaan. The app, called as Smartur Mangalyaan, also allows one to experience and closely watch the spacecraft.
The app allows you to experience a 3D model of Mangalyaan, according to the description provided on Google Play Store.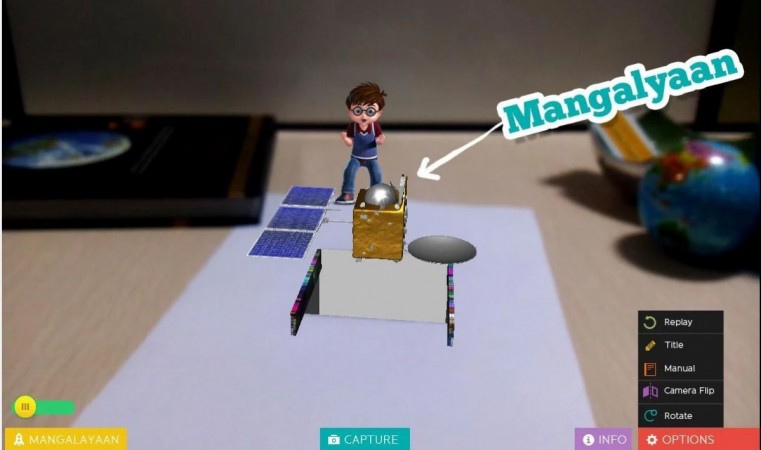 The app was built by a group of people who had earlier worked on D-learning models on maths, science and geography, Deccan Chronicle reported. The team came up with the idea a month ago.
"We are one of the few countries in the world, which has attempted a mission to the Mars and we have also achieved it in 1/10th of the cost of its US counterpart and while their mission took about five years to launch, ours was done in 15 months," Neeraj Jewalkar, founder of the company, told DC.
He further said that all this is achieved with the help of technology called augmented reality.
"Suppose a teacher had to show images of animals in the class, augmented reality would actually bring that animal inside the classroom. There is a basic 3D Smartur board which is inscribed with codes, colours and images, and once one views the board through their phones' camera it shows a 3D spacecraft, ready to take off," Jewalkar explains.
The Mangalyaan app is gaining popularity amongst the students and around 15 Bangalore schools are already using it.
Not only with Mangalyaan, users can take selfie with other models, including Polar Satellite Launch Vehicle (PSLV), Mars Color Camera (MCC), Mars Exospheric Neutral Composition Analyser (MENCA), Lyman Alpha Photometer (LAP), Thermal Infrared Imaging Spectrometer (TIS) and Methane Sensor for Mars (MSM).
To download the app, click here.
Mangalyaan is the 0Indian Space Research Organisation's (ISRO) one of the most prestigious missions. The spacecraft was launched in November last year and will complete its mission on 24 September. To check out Mangalyaan's journey in photos, click HERE.
Watch the video below: