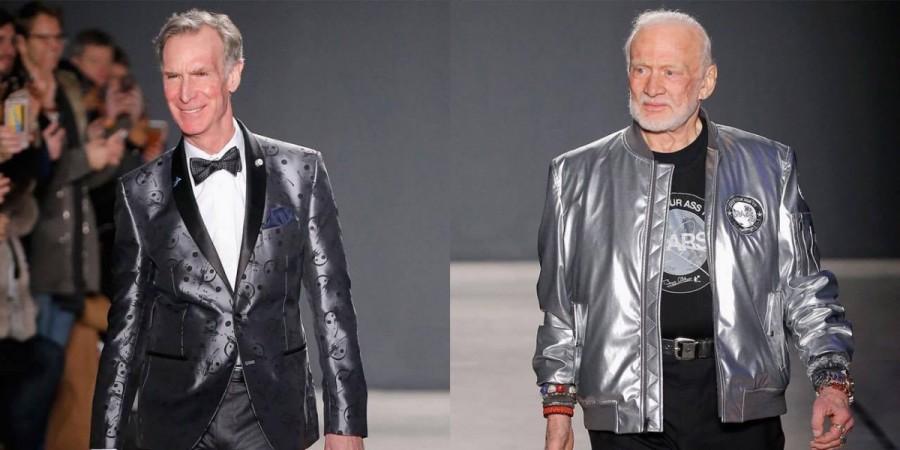 Former astronaut and second man to walk on the moon, Buzz Aldrin, made a surprise debut at the New York Men's Fashion Week 2017 along with Bill Nye the Science Guy.
Also read: NASA, ISS slammed for allegedly covering-up UFO sightings AGAIN! [VIDEOS]
Designer Nick Graham created the fashion line for future residents of the red planet. According to the Daily Mail, the designer stated: "Mars is the new black." He also explained that he invited Buzz on the show because of his impact on science.
While his appearance was announced on the NYFW earlier, he told WWD, "I've walked on the Moon, so how hard can it be to walk in a fashion show.
"Nick's collection is very Mars-friendly and every astronaut should look their best when they land there."
The former astronaut landed Apollo 11 on the moon's surface on July 20, 1969 and followed astronaut Neil Armstrong on to the lunar surface. Last month, Buzz Aldrin became the oldest person to reach the South Pole during a visit to the Antarctic.
He received cheery applause from the audience when he did a moonwalk down the ramp donning a silver bomber jacket and sneakers. He was also wearing a funky T-shirt inside bearing the phrase "Get your ass to Mars".
The 86-year-old astronaut told the crowd that he intended to meet the new US President. "I have to tell the president that exploration inspires more than fixing potholes," he added.
Designer Nick Graham showed off a vast range of collection including a lot of high-shine metallic fabrics, rocket prints and flashing lapel pins.