AMC on Monday confirmed that the production of Season 8 of The Walking Dead has resumed after filming was shut down last week following the death of stuntman John Bernecker.
Last Wednesday, Bernecker had suffered serious injuries when he fell approximately 20 feet off of a balcony while filming a scene. He was immediately rushed to a hospital in Atlanta and was put on life support. Bernecker's family decided to take him off of the ventilator on Thursday.
Also read: Aaron Carter isn't happy with his brother Nick
Shortly after Bernecker's death, AMC and series showrunner Scott Gimple had released statements expressing their condolences.
"John Bernecker's family has decided that he will be removed from life support, following organ donation," AMC said on Friday. "We are deeply saddened by this loss and our hearts and prayers are with John's family, friends and colleagues during this extremely difficult time."
"Our production is heartbroken by the tragic loss of John Bernecker," Gimple said in his statement. "John's work on The Walking Dead and dozens of other movies and shows will continue to entertain and excite audiences for generations. We are grateful for his contributions, and all of us send our condolences, love, and prayers to John's family and friends," he added.
The Walking Dead cast will be present at San Diego Comic-Con and rumours are rife that we will get a trailer for the upcoming season.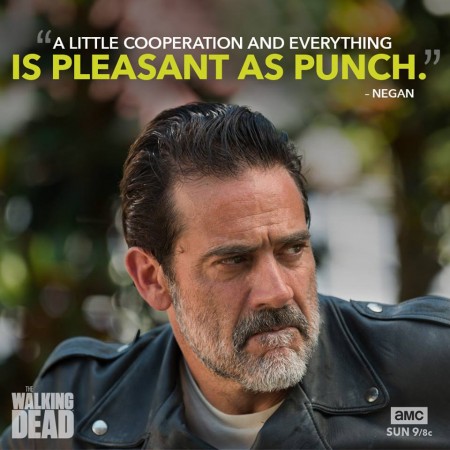 Season 8 of the zombie apocalypse drama will focus on the war with Negan. The Season 7 finale had ended with the Alexandrians forming strong ties with the other communities such as The Kingdom and the Hilltop Colony to defeat the Saviors.
The Walking Dead is expected to return to AMC with Season 8 in October.