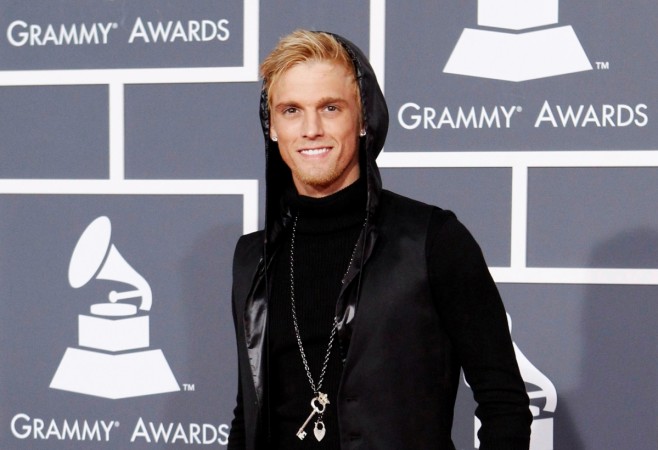 Aaron Carter was arrested for DUI on Saturday and he's not happy that his brother Nick took to Twitter to extend his help. Aaron reasons that Nick would have called if he truly cared, instead of reaching out through social media.
"I love u no matter what [and...] I am here and willing to help you get better," the Backstreet Boys singer tweeted to the former child star.
Also read: Want to avoid Game of Thrones Season 7 spoilers? Here's how you can avoid the Starks and Targaryens online
He added: "Family isn't always easy, be we're all here for you."
"If my own blood (Nick) truly cared about my well-being, why wouldn't he call me directly and have a conversation instead of making this about him through a very public forum?" Aaron said in a statement posted on Twitter.
"That's not cool at all to use me for his PR and kick me while I am down," he added.
According to the statement, Aaron believes he was targeted by the police for being a celebrity.
According to reports, Aaron wasn't even in the car when he was apprehended for possessing marijuana. He also defended his possession of marijuana stating that medical marijuana was recommended to him for his anxiety attacks.
Aaron is currently out of prison and he has gone on a rant on Twitter, calling himself a victim.
Check out his tweets below:
Walk away from gossip and verbal defamation. Speak only the good you know of other people and encourage others to do the same. pic.twitter.com/XDFuPUkTfS

— Aaron Carter (@aaroncarter) July 17, 2017
Never be bullied into silence. Never allow yourself to be made a victim. Accept no one's definition of your life; define yourself — Aaron Carter (@aaroncarter) July 17, 2017
Final thoughts before I final get some sleep... pic.twitter.com/lPmz2UGMnD

— Aaron Carter (@aaroncarter) July 17, 2017