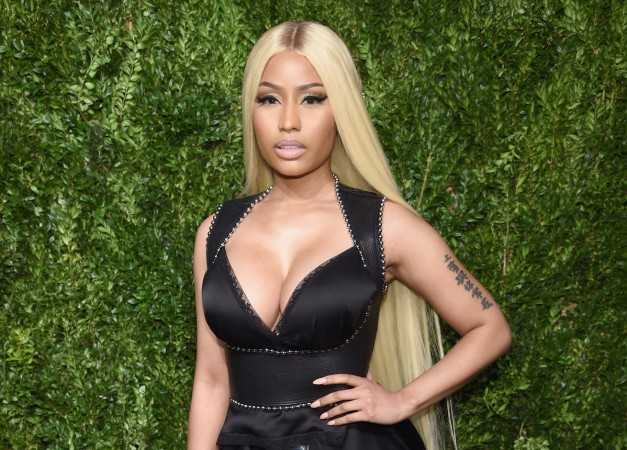 A new report claims Queen of Rap Nicki Minaj is expecting a child with rapper beau Nas. This is not the first time Nicki has been the subject of pregnancy rumours: Last February, one of her Instagram post had sparked the similar rumours.
Also read: John Mayer smitten over Chrissy Teigen? Model looks 'bootyful' as she photoshops herself onto Nicki Minaj's body
According to a report by Media Takeout, the Anaconda singer is definitely pregnant this. It stated: "[Nicki] found out she was pregnant during Thanksgiving and supposedly she's supposed to announce her bundle of joy around the Grammys."
Some other reports have however claimed all is not well between Nicki and Nas right now as Nas is being very stubborn and moody. According to E! News, the duo has been dating since May 2017.
Taking to Twitter, Nicki recently wrote: "Have you ever noticed how confused people act when you start treating them EXACTLY how they've been treating you? [sic]"
And, this tweet has kicked up a controversy about the imbalance in their relationship.
The pregnancy news came out after the rapper tweeted, "You want the album or the baby? Because ch- y'all ain't bout to get both. [sic]"
The MTO report also claimed that Nas told his ex Kelis that he and Nicki were expecting, and "Kelis is jealous about not being Nas' ONLY baby's mother – so she's messing with their custody arrangement."
While there is no confirmation about Nicki's baby news, the Bang Bang hitmaker had in 2015 clarified why she was not getting pregnant: "No matter what he or anyone else says, Onika Tanya Maraj will not be pushing anyone out her vajayjay until she is married. Now check that."