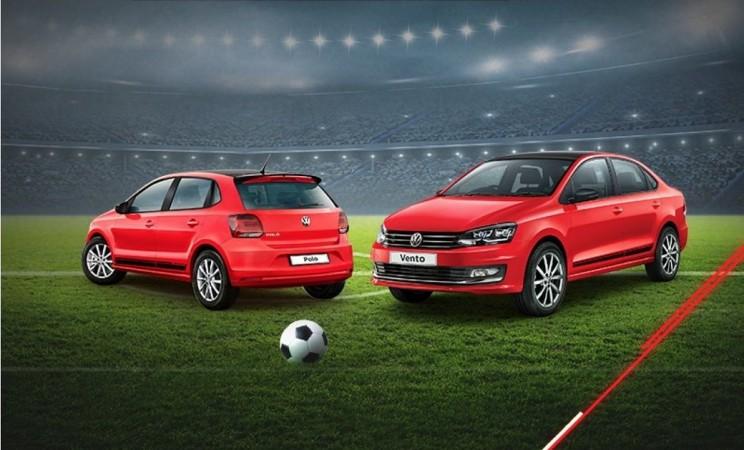 Volkswagen Polo Sport priced at Rs 6.93 lakh
VW Ameo Sport costs Rs 8.30 lakh
The Vento Sport comes with Rs 10.70 lakh price tag
The festive season is inching closer in India and automakers have started launching special and limited edition models of its cars to capitalise the increased the sales during the period. Volkswagen India Pvt Ltd is the latest carmaker to launch special edition and it has introduced Sport editions of the Polo hatchback, Ameo compact sedan and the Vento sedan on Saturday.
Priced from Rs 6.93 lakh (ex-showroom), Polo Sport comes with black coloured roof foil, faux carbon-fibre-finished rear-view mirror covers, black-coloured side foils and a glossy black rear spoiler. The Ameo Sport has been priced at Rs 8.30 lakh and the only visible addition in the picture is the black coloured ORVM caps.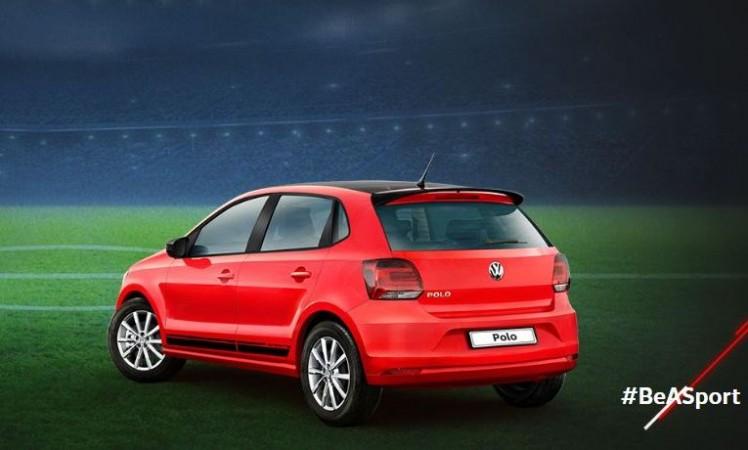 Volkswagen Vento Sport has been priced at Rs 10.70 lakh. The special edition Vento comes with a faux carbon-fibre-finished rear-view mirror covers, chrome Sport badging on the fenders, gloss-black roof foil, 16-inch Portago alloy wheels, black-coloured side foils and a glossy black rear spoiler.
Being a pure cosmetic job, Sport editions of all three models come without changes under the hood. Volkswagen Polo and Ameo are powered by a 1.0-litre three-cylinder MPI engine that recently replaced the 1.2-liter three-cylinder petrol engine. The Vento is offered in 1.6-litre petrol and 1.2-litre turbo petrol options. All three cars are also offered in a 1.5-litre diesel engine in the different state of tunes (90hp in Polo and 110hp in Ameo and Vento).
Volkswagen has also launched 360-degree marketing campaign christened BeASport. Prospective customers keen to test drive Volkswagen cars can participate the campaign by writing a slogan on BeASport. One lucky winner shall get the chance to win a Sport edition Volkswagen car, a company statement said.
"Volkswagen carlines endow the characteristics of the BeASport campaign. With our special editions, we aim to reinstate the spirit of driving among our prospective customers this sports season," said Steffen Knapp, Director, Volkswagen Passenger Cars India.