As the election year nears in Karnataka, the fine line between sect and religion is about to be blurred by vote-bank politics: Both the Vokkaligas and Lingayats are demanding that they are recognised as a separate religion, and political parties may just give in to their demands.
The current Karnataka Assembly's term ends on May 28, 2018, and the elections will be held well before that. However, the Congress will be wary of the anti-incumbency factor that could result in its ouster.
It is this fear that many see as the catalyst behind an apparent push by the Congress for the Lingayats to be granted the status of a new religion.
Now, Karnataka Chief Minister Siddaramaiah has openly denied this, saying: "Government has no stand on this. There is this misconception that I started the issue." However, that has not stopped the Vokkaligas to start their own demand to be recognised as a new religion.
Who are Vokkaligas, Lingayats?
Lingayats are a sect of Shaivites who worship the Destroyer in the trinity in Hindu mythology as the Ishtalinga. They are also referred to as Veerashaivas. They have for quite some time demanded a separate religion, but those demands never caught steam.
However, that is changing now. Seers from as many as 20 mutts met Siddaramaiah on Friday, August 11, and submitted a memorandum urging him to declare Lingayatism a religion separate from Hinduism.
Following the demand, even Vokkaligas — primarily agriculturists who are also known as Gowdas — have demanded that their sect is given separate religion status as well.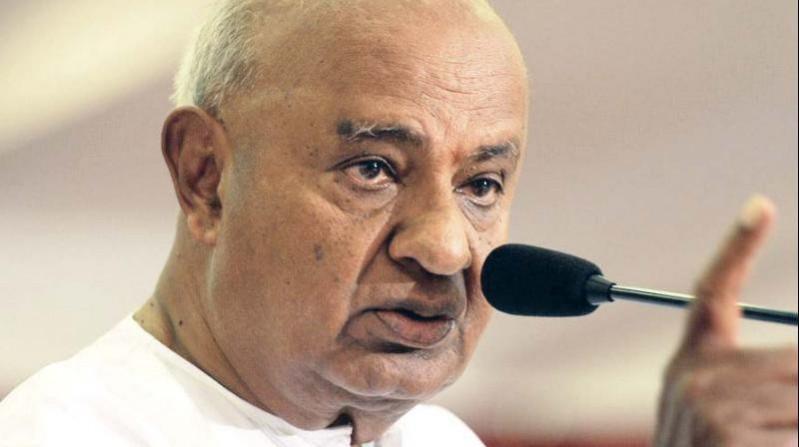 Will their demands be fulfilled?
With the election just a few months away — there is every likelihood that the Congress might call for early polls — the two sects of Hinduism might just get their demand.
The Lingayats, for example, will claim that one of their own was not only the chief minister of Karnataka but also the President of India, and he was primarily a Congress leader. That should put some pressure on the Congress.
On the other hand, the Vokkaligas have strong political leaders in almost all parties in Karnataka, including the ruling Congress. However, if the Congress chooses to not accede to their demands, they can turn to other parties.
For example, former prime minister HD Deve Gowda and his son HD Kumaraswamy are both Vokkaligas and may lead the march for their community in this direction.