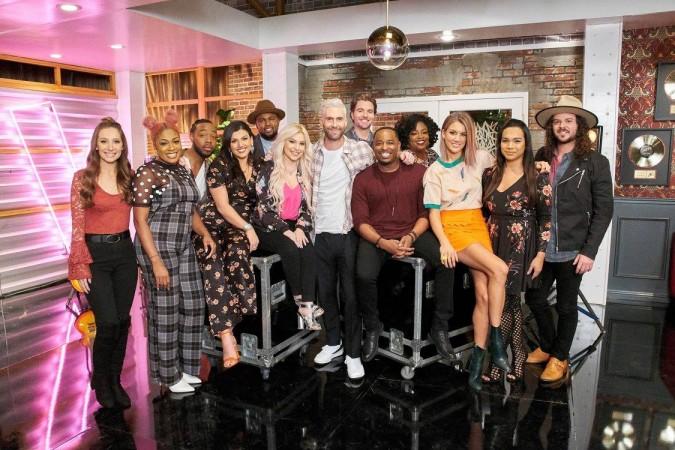 The battle round of The Voice season 14 has begun, and it's tough going, with contestants giving their best in the hopes of progressing to the knockout round.
A total of six pairs (12 contestants) performed in the battle round 1, and nine of them got through to the next round. Three rejected contestants were stolen by opponent coaches.
Contestants are made to perform duets with their team-mates in the battle round. Coaches can choose one from each pair (his/her own team) and let the other go.
However, they can steal two losing artists from another coach, which means each team — Team Adam, Team Alicia, Team Kelly and Team Blake — will go to the knockout round with eight singers each (six chosen contestants + two steals).
The Voice battle round 1 recap
The Voice USA 2018 (season 14) battle round kicked off with high energy Monday. The first pair to take the stage was Jamai and Sharane Calister from Team Alicia. They performed Shawn Mendes' Mercy, and it was a good performance, though it appeared like they tried too hard at times. Sharane won the battle.
Brynn Cartelli and Dylan Hartigan from Team Kelly were the next to perform. They delivered an energetic rendition of Taylor Swift's ...Ready for It? Kelly kept Brynn but Dylan wasn't going anywhere as Blake pressed his steal button.
Team Blake's JessLee and Kyla Jade took on the song One Last Time by Ariana Grande. It certainly wasn't the right song choice but they managed to pull it off strongly. Kyla's performance got stronger as the song progressed and she won the battle.
Rayshun LaMarr and Tish Haynes Keys from Team Adam were the next to hit the stage. They performed Sweet Thing by Rufus feat. Chaka Khan, and it was a powerful rendition. Tish appeared stronger with here incredible high range, but Adam picked Rayshun. Kelly grabbed the opportunity and stole Tish.
Team Alicia's Shana Halligan and Christiana Danielle sang Kings of Leon's Use Somebody in the battle round, and it was a good performance. Shana did a good job but Christiana's rendition was captivating. Alicia chose Christiana.
The last pair to perform Monday was DR King and Jackie Foster from Team Kelly. They took on Harry Styles' Sign of the Times and it was a beautiful performance. When one hit a high, the other went higher. Kelly decided to keep DR but the other three coaches pressed their steal buttons for Jackie, who eventually joined Team Adam.