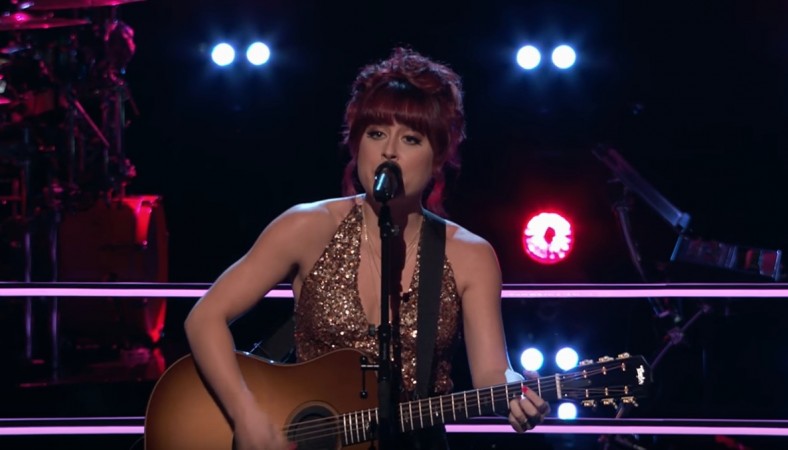 The Voice USA 2017 Season 12 has entered one of the most interesting stages of the competition. Unlike in the Battles, the contestants performed their favourite songs in the Knockouts.
The Knockouts witnessed six acts -- two pairs each from Team Adam and Team Alicia, and one pair each from Team Blake and Team Gwen. At least five acts are expected on Tuesday (Knockouts episode 2).
Producers of the show haven't revealed the pairings for tonight's episode but it will be from among the list given below:
Also read: The Voice Season 12 performances leaked: What to expect from Knockouts
Team Adam: Malik Davage, Jesse Larson, Davina Leone, Mark Isaiah
Team Alicia: Vanessa Ferguson, Jack Cassidy, Anatalia Villaranda, Dawson Coyle
Team Gwen: Stephanie Rice, Troy Ramey, Brandon Royal, Brennley Brown, JChosen, Aaliyah Rose
Team Blake: TSoul, Caroline Sky, Enid Ortiz, Lauren Duski, Andrea Thomas, Aliyah Moulden
The Voice USA 2017 (Season 12) Knockouts 2 will be aired on Tuesday at 8 pm EST / 10 ET/PT / 06:30 am IST (Wednesday) on NBC. It can be live-streamed on NBC's official website (restricted to certain areas) but it requires a subscription.
Recap of Knockouts 1
Chris Blue vs Quizz Swanigan (Team Alicia): They were the first pair to perform at The Voice Season 12 Knockouts 1 on Monday. Chris took on the song "Superstition" by Stevie Wonder, while Quizz sang the song, "Chains" by Nick Jonas. Alicia Keys picked Chris for the Playoffs, but it was not the end of the road for Quizz as Gwen stole him.
Autumn Turner vs Hanna Eyre (Team Adam): Autumn took on the song, "Respect" by Aretha Franklin and Hanna sang "Bleeding Love" by Leona Lewis. Both gave a good performance but Adam Levine kept Hanna and sent Autumn home.
Hunter Plake vs Johnny Gates (Team Gwen): Hunter performed "I Want To Know What Love Is" by Foreigner, and Johnny took on "Million Reasons" by Lady Gaga. Gwen Stefani kept Hunter.
Casi Joy vs Felicia Temple (Team Blake): Casi took the song, "My Church" by Maren Morris, while Felicia sang "My Heart Will Go On" by Celine Dion. They put up a beautiful show but Blake Shelton chose Casi at the end of the day.
Johnny Hayes vs Josh West (Team Adam): Johnny sang "Statesboro Blues" by Blind Willie McTell and Josh took on "Carry On Wayward Son" by Kansas. Levine chose West as the winner.
Ashley Levin vs Lilli Passero (Team Alicia): Ashley took on the song, "Fancy" by Reba McEntire and Lilli sang "Tears Dry On Their Own" by Amy Winehouse. Alicia Keys kept Ashley. As expected, Levine and Shelton pressed their steal button for Passero, and joined Team Adam.