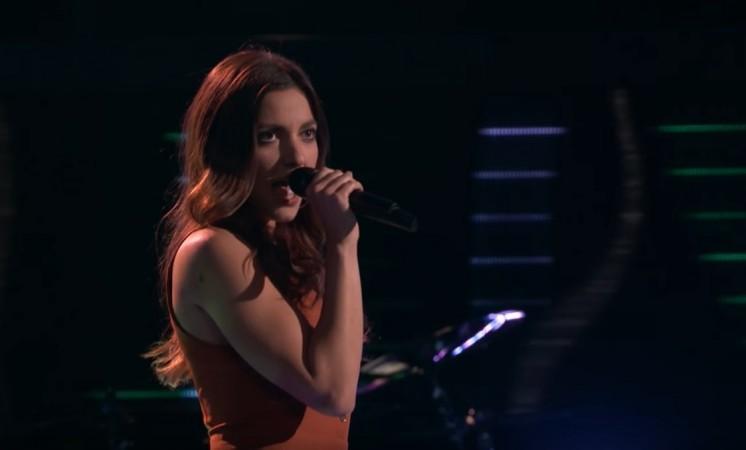 The Voice USA 2017 (Season 12) is set to enter an interesting stage of the show called the Knockout round next week. 32 contestants, who survived the Battles, will be competing against each other once again to find a place in the live Playoffs.
The Voice Season 12 Knockouts 1 spoilers:
The Knockouts will have three episodes with the first and second to be aired next week and the third one the following week. Contestants will once again compete with their own team members like in the Battles but they will sing different songs this time around. For those who don't follow the show, contestants performed duet in the Battle rounds.
Also read: The Voice USA 2017 (Season 12): Complete list of contestants who progress to Knockout round
Coaches -- Adam Levine, Gwen Stefani, Alicia Keys and Blake Shelton – can choose only one from each pair and steal one contestant who will directly go to the Playoffs. This means the coaches will have to let go four contestants in this round and go to the Playoffs with five singers, including the stolen artiste.
The Knockouts episode 1 will be aired on Monday night and either five or six pairs are expected to perform. The pairings and song choices are not known yet but here is list of contestants who will perform in the Knockouts:
Team Adam
Josh West, Malik Davage, Johnny Hayes, Autumn Turner, Hanna Eyre, Jesse Larson, Davina Leone, Mark Isaiah
Team Alicia
Vanessa Ferguson, Jack Cassidy, Lilli Passero, Anatalia Villaranda, Quizz Swanigan, Ashley Levin, Chris Blue, Dawson Coyle
Team Gwen
Stephanie Rice, Hunter Plake, Troy Ramey, Brandon Royal, Johnny Gates, Brennley Brown, JChosen, Aaliyah Rose
Team Blake
TSoul, Caroline Sky, Enid Ortiz, Lauren Duski, Felicia Temple, Casi Joy, Andrea Thomas, Aliyah Moulden