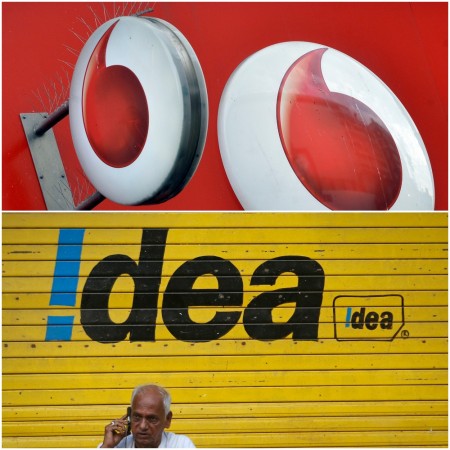 Telecom majors Vodafone and Idea Cellular are speculated to be undertaking "exploratory" talks for a mega merger, which, if executed, will create the biggest telecom firm in India.
Despite both the companies denying rumours of a merger, CNBC-TV18 cited insider sources to suggest the possibility of a merger after the two telcos have assessed the challenges and opportunities of such a move.
The merger, if any, between India's second largest telecom operator Vodafone and third largest operator Idea would effectively dislodge Bharti Airtel as the market leader.
As per the TRAI data, as of April, Airtel had 25.22 crore subscribers in India; Vodafone with 19.79 crore users and Idea with 17.46 crore subscribers followed Airtel. Reliance Communication and Aircel with 10.25 crore and 8.76 crore subscribers, respectively, ranked fourth and fifth.
In FY16, Airtel, Vodafone and Idea had revenues of about Rs. 62,000 crore, Rs. 45,000 crore and Rs. 35,000 crore, respectively.
An expected roadblock for this possible merger is getting clearance from the Competition Commission of India, as the combined entity would breach 50 percent market share and that would apparently flout anti-trust norms.
However, such a merger would eliminate the need for Vodafone India to go through its initial public offering (IPO) process. Vodafone is said to be eyeing a valuation of USD 11 billion (Rs. 73,500 crore.) Adding that with Idea's market capitalization of about Rs. 36,000 crore would attract a joint valuation of more than Rs. 1 lakh crore for the merged entity.
"Your query on Idea [being] up for sale, picked up from wherever and that our company is speaking to Vodafone is baseless and absolutely false. It is preposterous!" an official from Idea Cellular was quoted saying by Moneycontrol.
Vodafone India, in a more composed reply, said: "We don't comment on speculation and as the nature of your queries is such, we offer 'no comments."