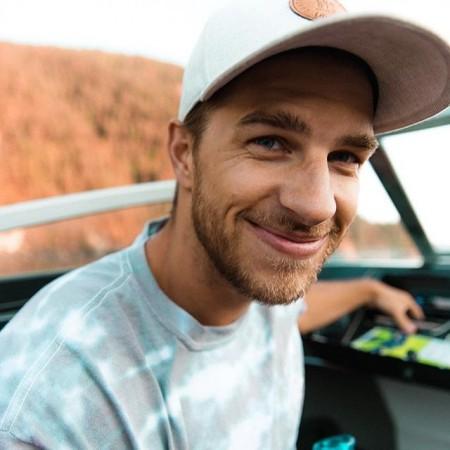 The vlogging world mourned the death of 'High on Life' Youtube channel members Megan Scraper, Ryker Gamble, and Alexey Lyakh. They died after falling off a waterfall in British Columbia, Canada on July 3.
The trio worked together on a travel vlog called High on Life that had amassed more than 1.1 million followers on Instagram and had more than 500,500 subscribers on YouTube.
The incident took place when they were swimming with a group of friends at the top of Shannon Falls on Tuesday. Unfortunately, they "slipped and fell into a pool 30m (98ft) below," according to the police report.
Scraper had been standing at the edge of the waterfalls when she slipped into the moving current. When Gamble and Lyakh tried to save her from being swept away, all three of them were sucked beneath the water's surface. Eventually, the trio fell off the 100-foot waterfall, the Washington Post reported.
Soon after the news of their demise made headlines, High on Life posted a tribute video on its channel. It said:
"They were three of the warmest, kindest, most driven and outgoing people you could ever meet. There are truly no words that can be said to ease the pain and the devastation that we are all going through right now."
High on Life had asked its fans to respect their privacy to mourn the loss of their members. However, the channel also requested them to share their experience of how the trio had inspired them. "A story, a picture, a song, a video - use the Hashtag #HOLinspired so we can collect all of your love and thoughts in one place," it said.
Tributes poured in for the High on Life vloggers as several fans took to Twitter to express their disbelief.
Actually so sad about my high school homies. Wish I could have done that Nicaragua trip with you guys, years back. RIP Ryker Gamble, Alexey Lyakh and Megan Scraper.

— SoaR Youtubable (@Youtubable) July 6, 2018
RIP to our @YouTube family Megan Scraper, Ryker Gamble and Alexey Lyakh over their tragic accident. They showed us the world through their channel High On Life. My deepest condolences to their friends and family.

— Ryan Wyatt (@Fwiz) July 6, 2018
My heart goes out to the families of the three youtubers Ryker Gamble, Alexey Lyakh and Megan Scraper who passed away at Shannon Falls. I am so sorry :( Rest In Peace.

— Ninja (@Ninja) July 6, 2018
Ryker Gamble, Alexey Lykah and Megan Scraper inspired many and their deaths have left those and more incredibly sad. Sending light to their loved ones! They lived life to the fullest and this is such a bitter ending. https://t.co/fCrYi849At

— Perez (@ThePerezHilton) July 5, 2018