VLC Player, the name that comes almost naturally to our mind when we talk about the best media players, has just got what could be its biggest update in a very long time.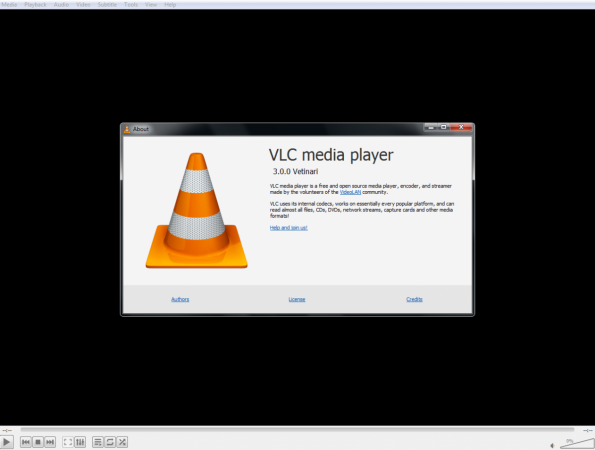 The popular media player is receiving a new update which upgrades the version to v3.0. The VLC 3.0 'Vetinari' is the player's first major update in two years and is available on all the supported VLC platforms. The update brings a host of new features and functions to the player including 10-bit HDR support and Chromecast streaming compatibility.
Also read: VLC Player updated with 360-degree video and image playback functionality; Technical Preview available for testing
The update also activates hardware decoding by default to get 4K and 8K playback, support for 360-degree video, 3D audio and optimization for iPhone X among other things. Click to check out the entire changelog.
The new update is available for Windows, MacOS, Linux, Chrome OS, Android, iOS, Android TV, Apple TV, Windows RT, Windows Phone, Windows 10 Mobile and Xbox One.
What's more, VLC 3.0 brings standardization among the media players across all the platforms, meaning all VLC 3.0 releases - whether they are running on Windows or Android - share the same source code. This makes it easier for developers to work with the player and also ensures compatibility with older devices.
Also read: How to setup and use Chromecast and Chromecast Audio dongles?
VLC 3.0 can be downloaded on computers running Windows XP, Android smartphones running Android Gingerbread 2.3, and IOS devices on iOS 7.
But the biggest highlight of the VLC 3.0 update has to be support for Chromecast. However, there's a small catch. The Chromecast support only works on Android and Chromebooks for the time being. And since it is still a "beta" feature, the function will use a lot of the device's CPU and battery power.
VLC developer Geoffrey Metais says in a blog post that bringing the Chromecast support was not an easy task, that's also one of the reasons why it took VLC so long to offer the feature.
"Chromecast is not designed to play local video files: When you watch a Youtube video, your phone is just a remote controller, nothing more. Chromecast streams the video from youtube.com.
That's where it becomes complicated, Chromecast only supports very few codecs number, let's say h264. Google ensures that your video is encoded in h264 format on youtube.com, so streaming is simple. With VLC, you have media of any format. So VLC has to be an http server like youtube.com, and provide the video in a Chromecast compatible format. And of course in real time, which is challenging on Android because phones are less powerful than computers," Metais explains.