Smartphones have become a crucial part of our life. A recent study revealed that seven out of ten people in India won't give up their smartphone for one month, even if offered a day with their favourite celebrity. Well, that's pretty much the extent of how dear we hold our smartphones.
Everything from banking to entertainment and games are done on smartphones, and they're no longer communication devices. A Counterpoint research revealed that one in four people spend more than hours a day on their smartphones. It's clear that smartphones are pretty important to us, but the process of selecting that one device is what gets you nervous.
Thanks to the ever-growing list of smartphones in India, you'll never feel the shortage of options. We've already reviewed some of the best smartphones such as OnePlus 5, Xiaomi Redmi Note 4 and others.
But smartphones have an appeal depending on what consumers are looking for. Brands like Vivo and OPPO have capitalised on the camera aspect of smartphones, and this has been yielding fruitful results. Since those phones are priced above Rs. 20,000, it's not a sweet budget spot for many.
Not if we are talking about Vivo Y69, a successor to the Y66 smartphone from last year. We've had some time with the Y69 for review purposes and it has been a joyride of mixed feelings. There are some good features that make this smartphone a total worth, but they're not without shortcomings.
Before we get right on to them, it's important to note that the Vivo Y69 is priced at Rs. 14,990. So considering the specs of this phone from this price range, we are able to a thorough perspective on the Y69.
In line with most Vivo smartphones, the Y69 is also a camera phone with a focus on selfies. There's a 16MP front-camera with a dedicated LED flash, which works both for photos and videos. It has a bundle of features like Face Beauty, Group Selfie, Portrait mode, Live photos and more. We tested the camera for its capabilities and found it to be quite impressive.

The real-time beautification adds a great deal of attractiveness to selfies as compared to the normal mode. The Live photos, just like in the iPhones, captures a moving image, which we found quite interesting for a smartphone in this price range.
Then there was the portrait mode. In broad daylight, the results were impressive, whereas low light easily confused the sensor to differentiate between the foreground and the background. But the portrait mode in the front camera certainly makes a worthy addition, so we are willing to let go of the minor shortcoming.

We snapped quite a few selfies under various lights. Indoor and low-light conditions made the Y69 lose details and natural colours. It worked flawlessly (for a smartphone in its price range) on a bright sunny day.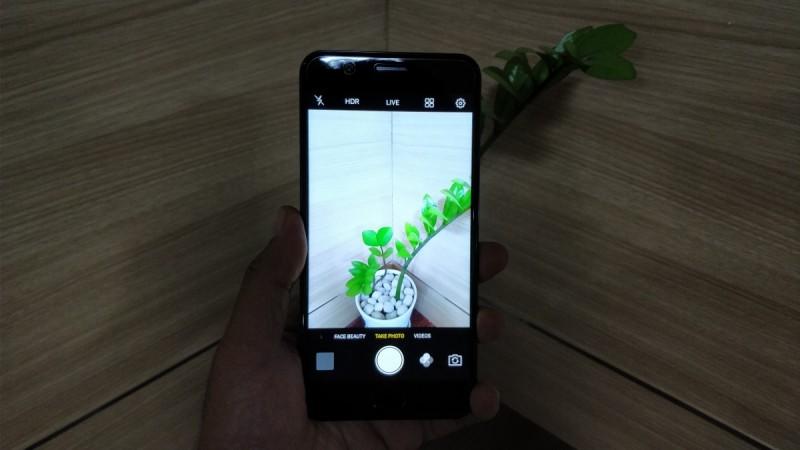 The rear camera, featuring 13MP sensor with LED flash, did some wonders. Daylight shooting using the Y69 produced Instagram-worthy images, and low-light images did some justice too. But the real challenge occurred when the handset was tested in the night. The blacks do not appear remotely black due to the grains.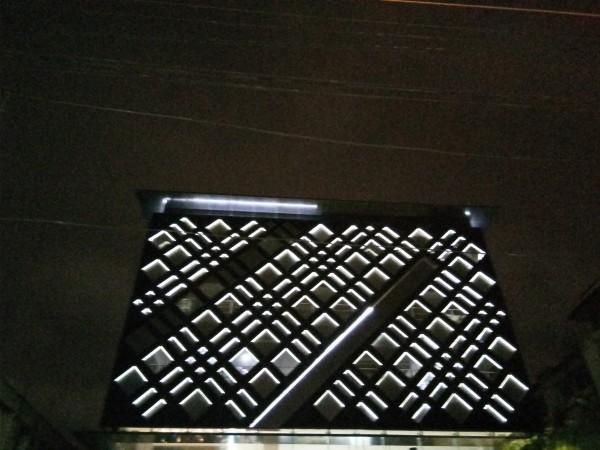 But as long as you stick to outdoor shooting in the day and indoor shooting with decent lighting, you'll be just fine. You're free to judge here:
We had our reservations in the camera department, but the Y69 certainly surprised us with its excellent camera. We were able to last a full day with heavy usage of 4G data, calls, social networking, a bit of gaming, music and camera use, and still left with 20 percent charge. If we limited our use to just calls, data usage, two days of usage was guaranteed. All this with a pretty standard 3,000mAh battery, which oddly took 2 hours to fully charge.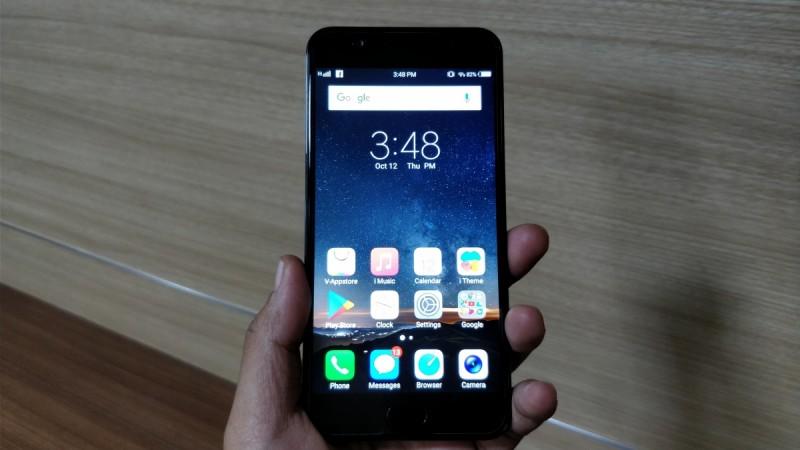 These two things are necessary for any smartphone shopper, but we also paid attention to detail in the Y69. The overall performance of the smartphone was decent enough to get you most of the tasks done. There's a 1.5Ghz octa-core MediaTek MT6750 chipset with 3GB RAM and 32GB storage, which we found sufficient for average day-to-day activities.
The UI is Vivo's own Funtouch and we wouldn't vouch fully for its usability. There's a hint of iOS here and there, so if you're an Android user then be prepared to be a bit confused. There's a control center with all the necessary functions like brightness control, data, Wi-Fi, Bluetooth, flight mode and the rest, which is accessible when swiped up from the bottom of the screen. All your notifications like messages and missed calls will appear at the top drawer.
Even the apps menu is like the one you'd find on iPhones, and so are the settings with different names of course. Except for the confusions, the UI doesn't get in the way of performance. We did not notice any lags while using the phone, but we did notice some delay while waking up the phone using the fingerprint scanner.

The delay in fingerprint authentication could be due to our use of OnePlus 5, which is excellent in that sense. Otherwise, there were no inaccurate readings with the Y69, which means you'll hardly notice the difference. We're thankful Vivo Y69 has a fingerprint scanner in the Home button, even though it is merely a capacitive touch button.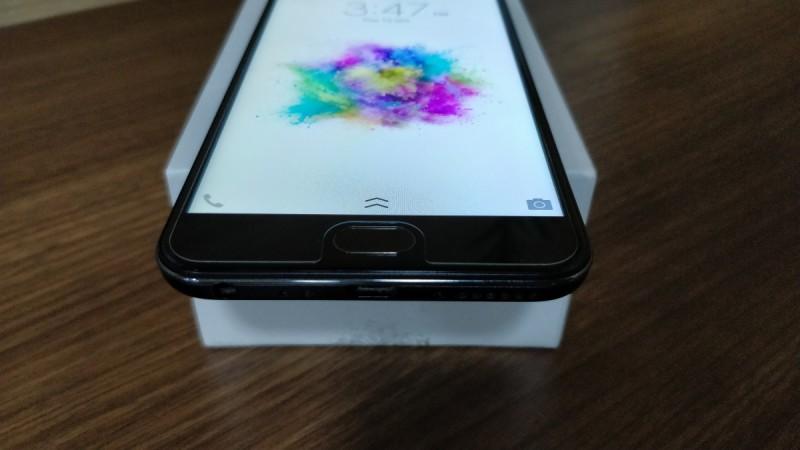 As for the audio, we mainly used headphones for the most part of our review because the headphone jack is still there. But the stereo is quite audible even if you place the phone on loud without vibration.
Finally, we come down to the design of the phone. To conclude our review, we saved the best for the last. Vivo Y69 is reminiscent of other Vivo smartphones that are quite popular for their look. The sleek bezels, metal unibody, a full black design, and a super-bright 5.5-inch HD display made Vivo Y69 worth showing off. If you have it, you flaunt it, and that's what you'll do with the Vivo Y69.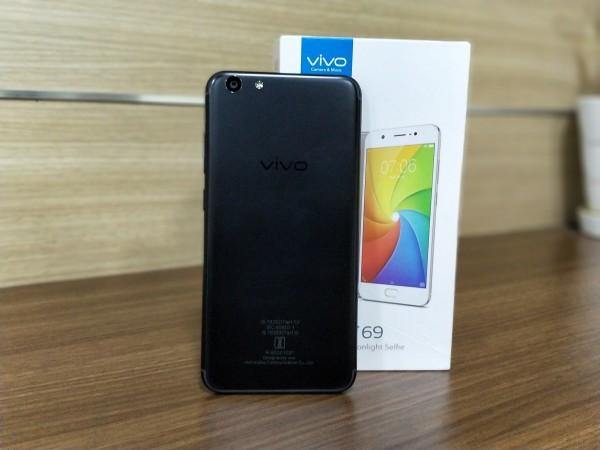 In our perspective, the Vivo Y69 is a reliable smartphone with excellent battery and design. If you are willing to ignore a few camera gimmicks, this smartphone can certainly be your next upgrade given how affordable it is. But if you ask us, do check out Honor 9i and wait till OPPO F5 makes a debut early next month in India.