Buying a smartphone is oddly similar to buying a car. It's not a one-time investment. One must consider the risks of smartphones going bad, after all they're electronic gadgets. In such cases, having a good after-sales support can come in handy.
Any brand with a sizable presence in the market and a reputation to save has a solid after-sales support and most of these brands like Apple, Motorola, Xiaomi and others are handled by B2X – a Munich-based customer care technology company.
Taking a simple case of cracked display, users weigh several options. In case of an iPhone, replacing a damaged screen doesn't come cheap, so the easy way out is to go with third-party service centres. But the back of your heads, you have a hint of scepticism on whether or not this unauthorised service centre will do a job to your satisfaction.
We can argue on that front as it is purely based on luck. However, the luck doesn't apply when going with the official service channels. Repairing a faulty smartphone at an authorised service centre comes with its own benefits, such as the guarantee of a repair, data security and alike. But how often do we consider these long-terms benefits when presented with a hefty estimate for repair.
While users balance between the official and unofficial routes to repair their damaged smartphones in India, we thought it's best to listen to what the leading customer service chain handling several known brands has to say about after-sales servicing and how to go about it.
International Business Times, India, sat down with the CEO of B2X - Max Grabmayr - for a few quick questions about the state of after-sales service in India and how customers benefit from it. Let's get started.

IBTimes, India: Third-party repairs are quite popular in India. Why is it important customers go through authorised service centres to repair their smartphones?
Max Grabmayr: As the smartphone market competition intensifies, after-sales service serves as a product differentiator. Many brands are considering after-sales service a part of their brand strategy. In order to retain loyal customers and to expect repeat purchase, OEM players are giving more importance to after-sales service. According to our Smartphone and IoT Consumer Trends 2017 global study, after-sales service is one of the main drivers for customer satisfaction.
Getting one's valued device serviced at an authorised ensures a competent repair that is guaranteed by the manufacturer. While there are many drawbacks of getting a device repaired by non-authorised centres, here are some of the major points:
· Loss of OEM guarantee: In case a device is repaired by a non-authorised vendor, the customer loses the OEM (Original Equipment Manufacturer) guarantee on the device. It is automatically voided for all future repairs needed, even if the device is still under warranty.
· Risk to phone data: We have lot of sensitive data stored on our phone these days, from emails to bank details and personal information. In the hands of a non-authorised vendor, these data are at a tremendous risk. Your data can be misused and not to forget deleted files being retrieved, that may cause a lot of anguish.
· Damage to the product: Non authorised spare parts can damage and decrease the life of a device. In a worst-case scenario, these parts can destroy the device completely.

· No warranty: When you buy or repair a product at the local market, you do not get a guarantee on the repair. The device can stop working the next day and you will not have a fail-safe option for fixing it again without paying large amounts of money.
· Duplicate Parts: The parts provided by the local traders are neither original, nor authentic. The differences might not be obvious to the eye, but over a period of time, they will make themselves felt.
Why do big brands like Apple, Samsung and others charge more towards servicing?
Grabmayr: These brands are premium and hence much more expensive. As a result the parts are more expensive to replace. Both Apple and Samsung have very high standards for repair and enforce special training for staff at authorised service centres to ensure all devices are repaired correctly and using original parts.

Both brands provide a 3-month guarantee on the parts of a repair.
What is the best way to cover accidental damage repair costs through the official service centres?
Grabmayr: People who frequently experience accidental damage, especially cracked screens or water damage should purchase an insurance to cover future damages. In India, the repair rates are considerably high compared to other regions in the world. However, as per B2X Smartphone and IoT Consumer Trends 2017 global study, in India, only 3 out of 10 smartphone owners have an insurance but this is growing.
Can you share some tips on how consumers can make the most out of after-sales servicing?
Grabmayr: Repair your device in an authorised service centre to ensure continuation warranty and prevent damage to the device. The cost of repair or replacement from an authorised dealer might seem high initially. But, the risks associated with grey market purchases are significant. With an authorised dealer, you will save in the long run, by avoiding damage, repeated repairs and even data theft.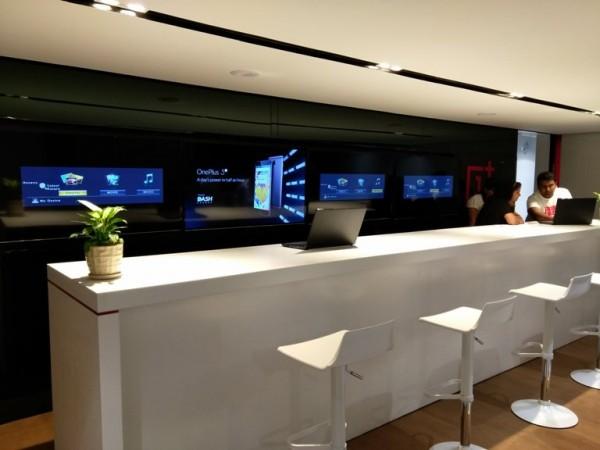 Only authorised service centres have the capability, experience and expertise to best repair a phone. Authorised service providers such as B2X are manufacture-certified and trained to repair the devices. Authorised service providers sell original spare parts and ensure ongoing warranty. B2X also provides a 3-month guarantee for the repairs across all B2X India service centres, ensure safety of data and protect the device from further damage.
IBT: B2X India is the authorized dealer for all major brands, what is the latest trend in the mobile repairing industry in India and the world?
Grabmayr: The smartphone shipment in India has been on a growth trajectory. As per IDC's latest study, over 347 million smartphones were shipped in the first quarter of 2017, higher by 4.3% from the same period last year. At B2X, we have noticed that 10% of total smartphones sold go for after sales service. All the data and analysis indicate that smartphone repair industry has experienced a significant boost during the past decade. This data boost comes largely from the ubiquity of smartphones. The exponential growth of smartphone after sales service is possible due to some of the following reasons:
Of late authorised service centres are providing premium services such as pick-up and drop service of devices. Thus, providing consumers with a much easier way of getting their devices serviced by authorised service provider. This has decreased the dependability on grey market while providing a very convenient service.
Consumers are aware of the damage that can be caused by repairing their device via grey market. As per our Smartphone and IoT Consumer Trends 2017, seven out of ten people in India won't give up their smartphone for one month, even if offered a day with their favourite celebrity. Thus showcasing the emotional value that their device holds for them. In such a scenario consumers would definitely prefer a much professional and reliable after-sales service for their device
Latest devices are expensive, therefore, most of the time people tend to repair their existing device
As per the B2X Smartphone and IoT Consumer Trends 2017 global study, five out of 10 millennial in India look at their smartphone more than 50 times a day, 92% of people keep their phone in direct reach all the time and 70% expect friends and family to respond to messages within a few minutes. Under such circumstances, a consumer expects their device to be repaired within a short span of time. It is a known fact, grey market servicing, can be a delayed process accompanied by no guarantee on the part repaired. Therefore, we have noticed a higher dependency on authorized after sales service providers
IBT: Why should customers consider the after-sales service of a brand while buying a smartphone?
Grabmayr: As mentioned, B2X's Smartphone and IoT Consumer Trends 2017 global study reveals, after sales service is one of the top three customer satisfaction drivers for any brand. The same study also reveals Consumers are buying more and more expensive smartphones. In India, the percentage of people who are planning to pay $500+ will grow from 5.8% to 25.3%. Smartphones hold a high emotional value for consumer. In case of a damage, consumers expect superior care for their device. Though there are many shops around our residence and office, but are we comfortable to get our valued devices repaired at such shops, the answer is definitely no.