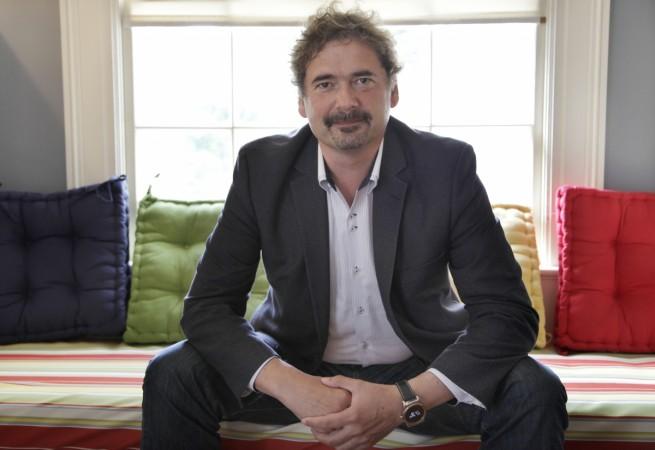 Browsers are underrated, but they play a vital role in connecting users to the internet. Be it mobile or PC, browsers have significant importance in our daily lives.
We all have our own preferences when it comes to browsers, and the most popular choices are Google Chrome, Safari, Microsoft Edge or IE and others. All these browsers have a simplified approach towards providing users what they want, but if you are looking for a change then you are in luck. At least, that's what Vivaldi's founder Jon von Tetzchner says about his latest project.
IBTimes, India, had a detailed interaction with Tetzchner regarding his approach towards browsers and what Vivaldi promises to offer that no other browsers have in the market. Tetzchner also opened up about how Vivaldi is a disruption in the monotonous browser market, led by Google, Apple and Microsoft.
Below are the edited excerpts from our interview with Tetzchner and it's all about browsers and Vivaldi's future:
IBT: Having worked with Opera for over a decade, does it help you steer Vivaldi towards the success it deserves?
Tetzchner: I was the co-founder and CEO of Opera for 15 years and I think we did pretty well. Clearly I have been doing browsers all my working life, and if there is one thing I know something about, it is about making browsers and building browser communities. It is what I love doing, it is that simple.
I do think there is a significant benefit from having done this for a long time.
IBT: How does Vivaldi compare with Opera given your experience there?
Tetzchner: A couple of years after I quit Opera, there was a decision made by Opera. They threw away our 19 years of work. Instead of using our own code, they decided to use Chromium as a base. Eventually they wanted to go as a very simplified browser, following the same direction as the other browsers in the market, which is all about 'let's remove anything that people are not actively using in numbers.' That changed the product dramatically.
From that perspective, what we (Vivaldi) are doing is the opposite of that. We believe that people are different and they have different preferences. We put in features because people want them to be there. We don't need all the users to ask for something for us to add it in. If one user asks for it and it is something reasonable to do, then we will put it in. That's the basic rule.
We get a lot of requests, but we cannot do them all at once. But we believe every user should be respected and if there is a requirement we do it.
IBT: How do you plan to crack the competitive browser market in India where users have their own preferences?
Tetzchner: We did this with Opera. Building a browser and gradually gaining user base based on people recommending it and using it one by one. With Opera it took us to 250 million active users.
We have just started Vivaldi. We are taking one user at a time and we are getting there. People want to see a difference. Other browsers have the same design philosophy, and are too similar. We stand out in the crowd by adding features that make the users do a lot more with ease.
Vivaldi is colourful and has many unique features. If you give Vivaldi enough time, you'll grow to love it.
IBT: What features would you expect to find in the browser of the future?
Tetzchner: A lot of things will change. If you look at the history, specifically when I started making browsers, people were saying 'the browsers belong to PCs and not mobile phones' and that changed. Now there are TVs, set-top-boxes and Internet of Things is something with great potential in the future.
We also see in more peer-to-peers in the future. Now everything goes through the cloud, but that might change in the future.
On the desktop side, we are redefining what a browser is. We are adding functionalities that users won't find in any other browser. We have things like mail coming in, there are panels to put things so they can be easily accessible.
IBT: Where do you rank currently and who are your biggest rivals?
Tetzchner: We just got started.
Our biggest rivals are Apple, Google and Microsoft. We don't need a billion users, obviously I wouldn't mind. We just need a few million users worldwide to make the company profitable. More users mean we can invest more in programmers and do more stuff.
Vivaldi is not about the money. The only investor is me. We don't want other investors. We do not want to go public. Everyone working in the company own Vivaldi together.
This is not about the money, this is about the product, a great one. We want to get enough users so we are profitable.
IBT: Any plans of setting up R&D facility in India?
Tetzchner: We are operating from Norway and Iceland. We are currently working to get to the profitability level before exploring our opportunities to set up our base in India. Right now, I'm focusing on having the team in the same location, not too far from each other.
IBT: Are you planning to launch a mobile version?
Tetzchner: We started off with Android, but we ran into some bottlenecks. We don't want just a mobile browser, we want a great mobile browser. So we are taking time to overcome the challenges.
I believe we might have something sometime next year, but it's always when it is ready.
IBT: What's your target for users this coming year?
Tetzchner: We don't have investors. We don't need targets. Our goal is to get as many users as possible. I hope that we break even on the monthly basis next year.
IBT: What are the challenges you face being the only investor in the company?
Tetzchner: It makes my life a lot easier. I could have gotten other investors and spend more money on Vivaldi. But I did not want to do it. We don't want to go public and we don't want to sell the company. So, that means we grow the company by ourselves.
IBT: Is advertising your primary revenue source or you have something else in mind?
Tetzchner: We don't exactly call it advertising. We have built-in search, which is a feature for users. We also include bookmarks. Although 90 percent of them give us nothing, there is a small fraction that do. That's a revenue generator for us. I don't see it as an advertisement. It is what we believe what users will like and that will generate revenue for us.
IBT: When can we expect local language for Indian users?
Tetzchner: The way we work is we have a lot of volunteers for Vivaldi. There are more than 50 languages supported at this time globally. I'm hoping as we grow in India, there will be users that will be willing to contribute. We think we get better results when it comes from users because they have an affinity for the product and language. We get quality results and it is also a bonding exercise. We aim to support as many languages as possible.
IBT: How does Vivaldi compare against other browser in the market?
Tetzchner: When it comes to the handling of the browser, I do not think there is anything that is coming close to what we do in Vivaldi. We are very good at handling a lot of tabs, performing operations a lot faster and using single keyboard shortcuts to help navigate through the browser, which is a lot faster than moving the mouse through different areas.
If you learn the keyboard shortcuts, performing on Vivaldi will become a lot easier and faster. You can undelete closed tabs, even those which have been closed 24 hours ago. There is a trash can for tabs, which shows all the closed tabs.
We also have tiling for tabs, which is very powerful. You can have tabs side-by-side and work on them simultaneously. Another notable feature would be the web panel, which lets you search for a particular tab without having to go through each and every one of them.
We provide seven different ways just to close a tab. If you want another one, you got it.
IBT: How secure is Vivaldi?
Tetzchner: We are based on Chromium, so you can expect us to be on the same level as Chrome. We don't send much data home. We do not want to get information about our users except, things like operating system, which tells us something useful. But we do not look at usage or anything like that.
IBT: Do you have data compressing feature built into Vivaldi to address slow connections in India?
Tetzchner: At this time we are not ready for such an offering. It would require a massive server farm and we are just a startup. But there are several tools that offer data compression, so I would recommend users to get those. I would love to be able to offer it at this moment, but it will have to wait.
IBT: What is your message to the people and why should they use Vivaldi?
Tetzchner: Download it! It's fresh, more colourful, and tweak it the way you want. Once you learn the shortcuts, this will feel more natural to you and that's where we feel that the user is happy. We all are different and we need to have equal rights to get things done our way. With Vivaldi you get that.
We listen to the feedback that we get. We change the browser based on the requirement of the user. Our motto is "when in doubt, make it an option."