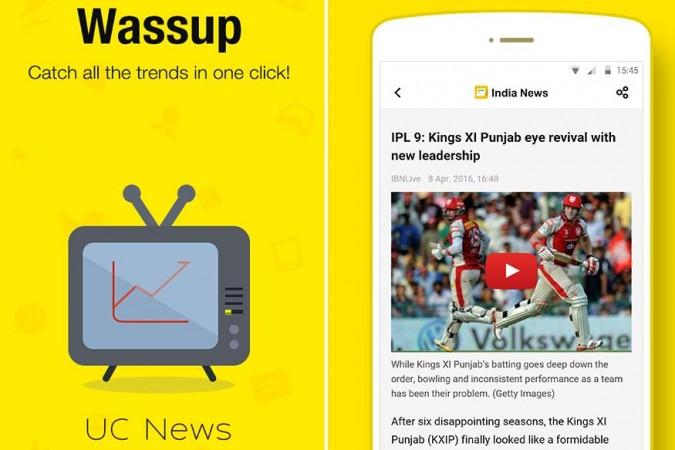 While Alibaba is still not ready with its plans to enter the Indian online market, it is definitely making its presence felt online. The Alibaba Group's web division, UCWeb, tasted success with their UC Browser, and are now looking to recreate the magic with a news app tailormade for India — UC News.
Much like every news aggregating app, UC News pulls content from different news portals and presents them to the user. The stories are filed under several topics that include "Recommended", Cricket, Entertainment and Gadgets.
During the app's launch in Delhi on June 6, Kenny Ye, general manager at UCWeb, explained that the app leverages big data technology to learn about user interests and shared personalized content.
The UC News app is currently available in English and Hindi, but the company revealed that the app will soon support other languages as well. Users can change their language of choice by tapping on the three-line menu at the top right corner of the app's user interface (UI). Users can also customise the news they get to see. On the same line where the different categories are organized is a "+" symbol. Tapping on it opens up the "Channel Edit" menu where users can select the different topics they would like to include. A total of 18 topics are available to users.
Tapping on the "Edit" button here allows users to add or remove topics.
The app interface is smooth, with an easy-to-understand layout. The design is free of complications and it's refreshing to see the settings menu is limited to only the language preference. The app refreshes content every 20 or so the articles, displayed sometimes come with a tag telling users what kind of a story it is.
During the launch Ye had said said the company has no current plans on monetising the service, but didn't rule out a future possibility.
UC News faces stiff competition from the likes of InShorts, Flipboard and even Google Now. But Ye believes UC News will stand apart from the competition. For starters, the UC Browser app has a 58 percent market share, according to StatCounter. UC Browser users can access UC News straight from their browser without having to download the app.
Ye said this translates to a huge user base for the UC News app. Secondly, Ye believes the backing UC News will received from UCWeb and the Alibaba group will surely lead the app to success.