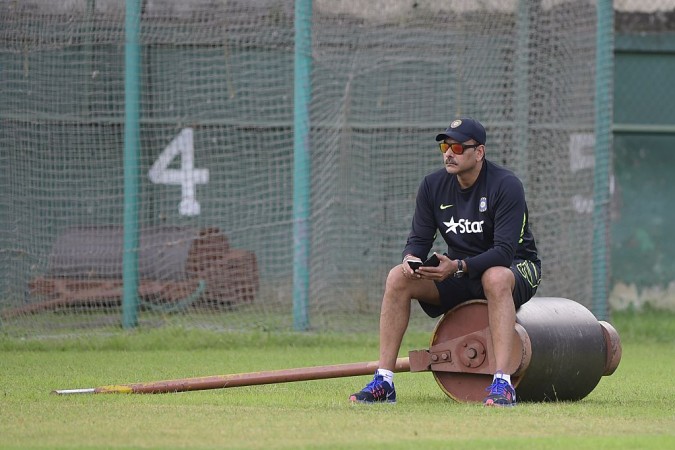 Head coach Ravi Shastri had rued the lack of more preparation time for India in South Africa ahead of the three-Test rubber. But former opening batsman has questioned Shastri's comments and blamed him for not taking the right decision.
India lost the opening two Tests in Cape Town and Centurion. From today (January 24), they will face the Proteas in the third and final Test in Johannesburg.
Also read: Shastri disagrees with Kohli
Shastri had said 10 more days of practice in South Africa could have made a difference to the performances of the Virat Kohli-led side. However, the captain had disagreed with that.
"In hindsight I would say another 10 days of practice here, would have made a difference. But that is no excuse," Shastri had said.
Also read: Sehwag's India XI for third Test
Before the coach's comments, skipper Kohli, when asked about whether it would have helped coming early to South Africa, he had said, "See, I don't believe in that."
Now, Sehwag has blamed Shastri for not sending Test specialists early to the "Rainbow Nation". According to the former opener, it was Shastri and the team management's responsibility to send them and not BCCI.
"There is no use talking about that now," Sehwag told India TV when reminded about Shastri's comments.
Also read: Nobody in team to question Kohli, says Sehwag
"Test players could have gone to South Africa earlier. Why were they not sent? It was coach's (Ravi Shastri) responsibility to tell the BCCI, it is not Indian cricket board's duty. Those who were not playing ODIs and T20Is in India, they should have been sent to South Africa. They should have practised there, played for a state side. They should have done it.
"Who's fault is it? It is team management's fault. BCCI has no role in it. It is the duty of the team management to tell the BCCI to send players. It has happend in the past too," 39-year-old Sehwag questioned Shastri.
The "Nawab of Najafgarh" recalled that when he was captain the Indian Test players left for Australia early, in 2011.
"When I was captain, when I scored a doubled hundred (219 in December 2011) in ODIs against West Indies (in Indore), Test players were sent to Australia early. They went there and played matches. We finished ODIs and later joined them," he said.
When the TV anchor said there could have been pressure from BCCI not to send Test players early to South Africa, Sehwag defended the Indian cricket board.
"There is no pressure from BCCI, it is always supportive to the team management and players. It was team management's decision," he said.