India cricket team captain Virat Kohli will be heading to Surrey for a county stint ahead of India's tour to England, starting July 3 in Manchester.
Kohli will become the first Indian to join Surrey, which has been one of the powerhouses of County Championship Division One. The 29-year-old is likely to make himself available for three of Surrey's four-day matches between June 9 and 28, according to The Times of India.
Notably, India will start their tour of England with a limited-overs leg, consisting three T20Is and as many ODIs. The first Test of a five-match series will begin on August 1 in Edgbaston.
The Delhi batsman will thus miss Afghanistan's first-ever Test match, which will be played against India in Bengaluru from June 14.
Kohli is expected to head to England soon after the completion of his commitments with Royal Challengers Bangalore (RCB) in Indian Premier League (IPL) 2018.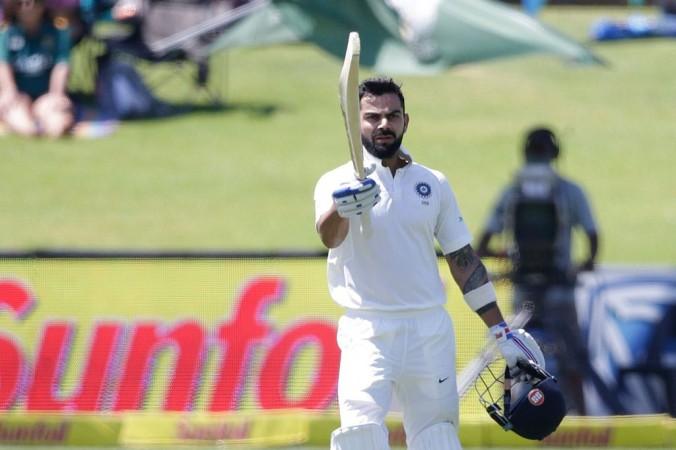 Kohli walks the talk
The India captain has certainly walked the talk as he had, in 2016, expressed his willingness to play county cricket in England.
"I would love to be there a month or month and a half beforehand to get used to playing in the conditions and understand what the wickets play like in that phase of the year," Kohli had said.
"I think those things matter a lot and is something that is very crucial for a side. So yes, if I have the opportunity to go there a few days before the tour starts that would be great."
The move is crucial to Kohli and also India's chances of doing well in England. The world number one Test side will be keen on putting up a good show as Ravi Shastri's men seem to be focussed on shedding the tag of "poor travelers".
Notably, Kohli suffered one of the lowest points of his cricket career during India's 3-1 defeat in England in 2014. Th Delhi batsman managed just 134 runs at 13.40, way below his career average of 53.40 from 66 Tests.
He had struggled to adapt to English conditions as England pacer James Anderson dismissed him four times in 10 innings.
Notably, Cheteshwar Pujara is the only other Indian batsman from the current generation playing county cricket in England. The solid number three batsman has had spells at Derbyshire and will join Yorkshire as he was snubbed by franchises at IPL auction in January.