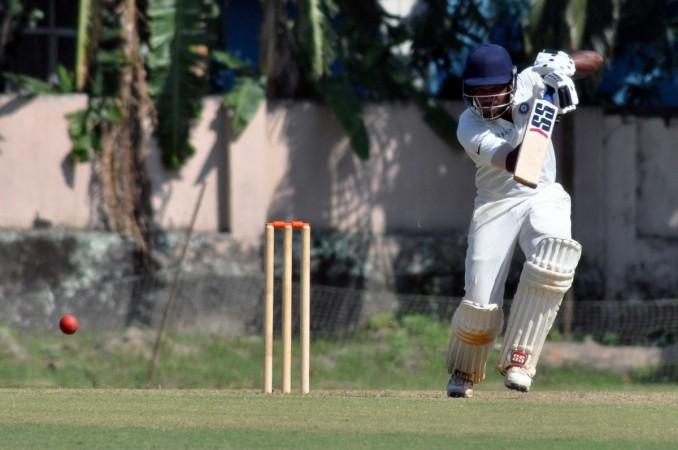 Virat Kohli believes young wicketkeeper Sanju Samson has the talent to play for India's senior team after he smashed an unbeaten 92 to help Rajasthan Royals beat Royal Challengers Bangalore in the Indian Premier League.
Samson's 92 came off just 45 deliveries as Rajasthan posted an imposing target of 217-4 batting first at the Chinnaswamy Stadium, with RCB falling 19 runs short in their reply.
The 23-year-old has only played one Twenty20 international for India and is yet to play for the ODI or Test teams, but Kohli said the Kerala wicketkeeper had done his chances no harm with his man-of-the-match performance for the Royals.
"It was brilliant. He is a really talented player, we have seen over the years he has done well in IPL. He has got a good, simple game, quite strong in the crease, very balanced," Kohli was quoted as saying by Hindustan Times.
"He got off to a good start, then bowlers bowled well, but he kept his shape, hanging in there. Eventually in the end, he was watching the ball well, striking it really well.
"I don't know how he prepares for certain games and formats. It is really up to the individual, but what I have seen of him, he is a really, really talented player and he can bat like that on his day."
Samson emerged on the IPL scene as an 18-year-old playing for Rajasthan Royals in 2013, winning the young player of the tournament that year.
However, his underwhelming first-class record along with some disciplinary issues have held back his promotion to the national team.
Samson also has to contend with other wicket-keeping talent in the country such as KL Rahul, Wriddhiman Saha and Parthiv Patel.
Kohli said catching people's attention by performing in the IPL can only be a good thing but added that young players had to back it up by performing in first-class cricket.
"You should give him credit for doing well on a particular day and wish him well for the future games as well because all young guys who have talent should feel confident with these kind of tournaments. Then you keep creating that pool of players that each team looks at," the India captain said.
"I am more optimistic for these guys. If they don't score in first-class cricket, I don't think I can answer that. He can answer that better."