It is that time of the year when people sit back, dissect and retrospect on the last 12 months.
As 2018 draws to a close and we step foot onto 2019, the cricketing world eagerly awaits the year's biggest multination event, the ICC Cricket World Cup. England and India have been phenomenal in the 50-over format heading into the quadrennial event while Australia has struggled.
While cricket is strictly very much a team sport, some players made the world take notice of them through their individual performances. Virat Kohli became the fastest to 10,000 ODI runs while Rashid Khan kept bamboozling the opposition batsmen.
Here is the ODI XI of 2018:
Rohit Sharma
The 31-year-old had a quite remarkable year and has scored over 1,000 runs hitting 5 centuries in the process. Rohit Sharma walks into the team as the first opener. If it were not for the person walking out at number 3, Rohit would be the number 1 ODI batsman of the year.
Shikhar Dhawan
Between Dhawan and Jonny Bairstow, it was a close call. But given the other opener is a right-hander, Dhawan makes the cut for being a left-hander. The opening batsman has a shade under 900 runs in 2018 and has scored 3 centuries at a strike rate of nearly 103. Dhawan also has the added advantage of being a better player of spin bowling.
Virat Kohli
Kohli completes the Indian triumvirate at the top. The man has mastered the art of batsmanship in limited overs cricket. He is already a modern-day legend and not too far away from being the best ODI batsman in history. Even by his lofty standards, he had an unbelievable 2018. Kohli has 1202 runs in 14 matches at a strike rate of 102.56 and an average of 133.56 this year. The Indian captain is simply incredible.
Joe Root
Root is the perfect man to come out at number 4. He is one the best players of spin bowling and can rotate strike in the middle overs. His strike rate of 85 is healthy and is the perfect modern-day middle-order batsman who can anchor an inning. Root scored 946 runs at an average of almost 60 with 3 centuries and 5 fifties in 2018.
Shakib Al Hasan
Shakib is one of the most underrated cricketers of his generation. The Bangladeshi has over 5,500 runs in ODIs and nearly 250 wickets. In 2018, Shakib has played 15 matches where he has scored 497 runs at an average of nearly 40 and picked up 21 wickets at an economy of 4.48. He can bat in the top 6 and bowl 10 overs for almost any international side.
Jos Buttler
A wicketkeeper who can finish off a game at will, Buttler has been one of the primary protagonists for England in 2018. The Englishman's has scored at an average of nearly 52 and a strike rate of over 113 this calendar year. Buttler is an automatic choice at number 6.
Ben Stokes
There are some players whose numbers should not be looked at and Ben Stokes is one of them. Although his 2018 has not been the best, he remains one of the finest all-rounders of his generation. The Englishman can bowl over 140 kmph and has a career average of 37 with the bat. Stokes is a maverick and a match-winner who makes it to the list.
Rashid Khan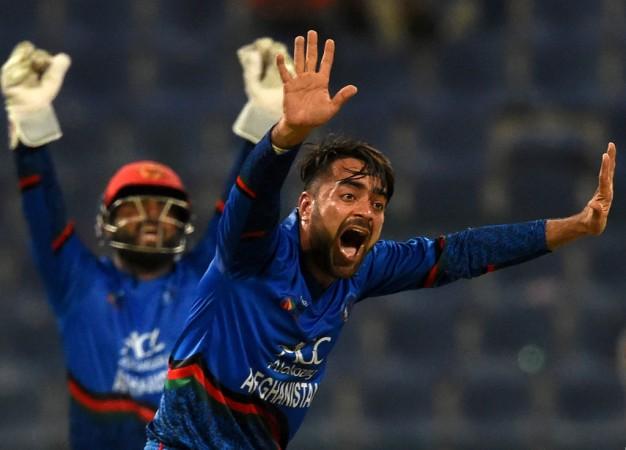 The Afghan is an ever-growing sensation that refuses to stop. In 2018, Rashid Khan has 48 wickets at an economy of 3.91 and strike rate of 22.3 in 20 matches. On current form, Rashid walks into every team across the two white-ball formats in world cricket. This year he has also added lower-order pinch hitting to his game which gives his team the benefit of some quick runs at the death.
Kuldeep Yadav
Kuldeep and Rashid – imagine that spin bowling duo. The Chinaman bowler is a mystery that keeps foxing the opposition batsmen. Like Rashid, Kuldeep too has been special in 2018. Having played 19 matches this calendar year, Kuldeep has 45 wickets at an economy of 4.64 and striker rate of 23.
Kagiso Rabada
Since bursting onto the scene, Rabada has been a special bowler. He can bowl quick, swing the ball and fire in yorkers at the death. His numbers in 2018 have been brilliant as the South African quick has picked up 23 wickets at an economy of 4.85 in 14 games.
Jasprit Bumrah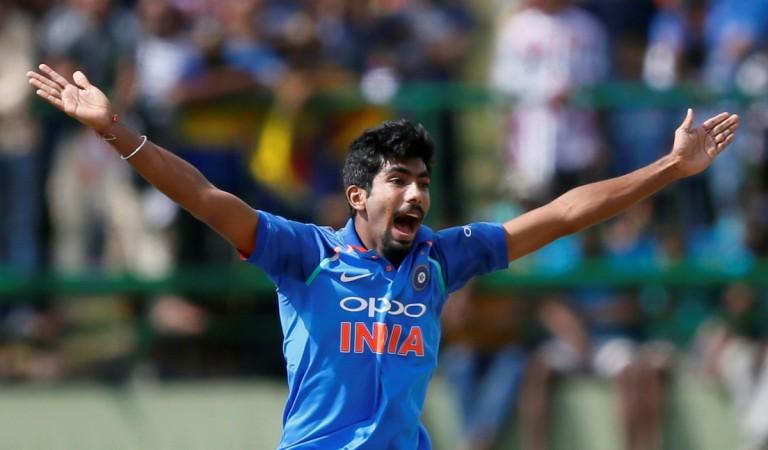 Bumrah has been the breakthrough cricketer of the year. He has quickly turned from rookie to the captain's go-to man with his skill and acumen. The right-arm quick has picked up 22 wickets in 13 games at an economy of 3.63 in 2018. The pacer can swing the ball both ways, has a deadly slower ball and is perhaps the best death bowler in the world at the moment.
Disclaimer: The views expressed in this article are the author's alone and do not necessarily reflect the views of International Business Times, India.