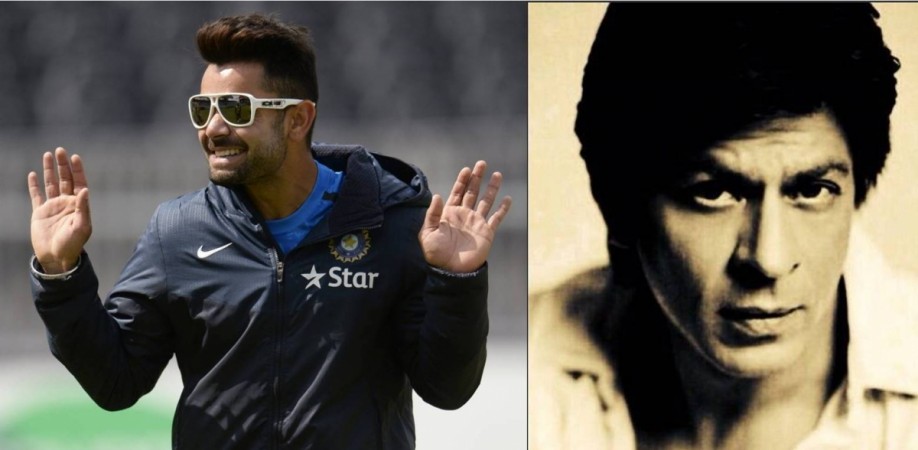 After Virat Kohli Bollywood's debut made news, reports of the cricketer replacing King Khan, Shah Rukh, in Aditya Chopra's next has been doing the rounds.
Last week, Hindustan Times reported that Aditya is planning to make a movie on cricket and has approached cricketer Kohli for the same.
And if latest reports are to be believed, Aditya had previously planned to rope in Shah Rukh opposite Anushka Sharma. The script of the movie was initially penned keeping SRK in mind, but it is now being changed to match Kohli's character, BollywoodLife.com reported.
The reason behind SRK's exit from the project is said to be lack of time. Apparently, Shah Rukh won't be able to give adequate time to the film, which will go on floors in 2015, according to the daily.
Aditya's wife and Bollywood actress Rani Mukherji will produce the movie and according to reports, Rani even personally called the cricketer to discuss about the movie. But Kohli is yet to sign the dotted line as he reportedly needs time to think about the offer.
"They have been told about the film, and Virat has found the proposal interesting. When she (Rani) contacted Virat, he asked her for time till April 2015 for a final decision on this," HT quoted a source as saying.
If Kohli agrees to work in the film, it will be his first Bollywood film as an actor and second project with his girlfriend Anushka.
Anushka and Virat have previously worked together in a shampoo advertisement, after which they reportedly started dating. The couple kept their relationship status under wraps for over a year and also kept the media guessing about it.
However, last week both Anushka and Virat revealed that they are indeed dating each other.
"I lead my life very openly. I have never denied or hidden anything. It's just that I don't like to talk about my private life. I can't shout from the roof top. It's out there for people to see. They can see, think, say and insinuate anything. But I'll not comment on it. I also feel that if I talk about my relationship, its sanctity goes away. My relationships, be it with my parents, ­brother, friends or partner, are very pure. I don't want that to go away," HT quoted Anushka as saying.