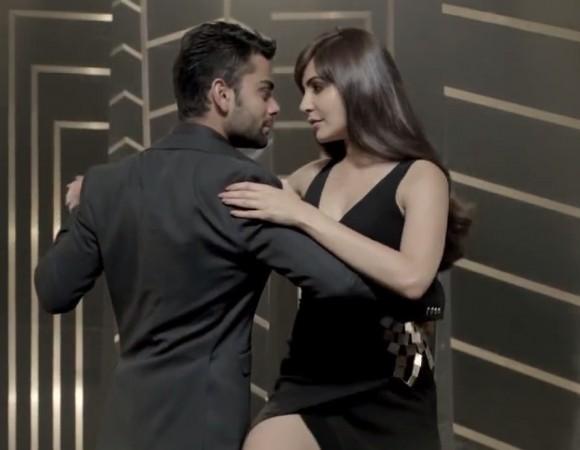 After doing an ad together, the lovebirds Virat Kohli and Anushka Sharma might soon be dating at work. The alleged couple has been approached to work in a film together, if reports are anything to go by.
Aditya Chopra is planning to make a movie on cricket and he wants the lovebirds Anusha and Virat to play the lead roles. Apparently, the makers discussed about the film with the cricketer and he has found the offer very interesting, Hindustan Times reported.
"They have been told about the film, and Virat has found the proposal interesting," HT quoted a source as saying.
The leading daily also reported that Aditya's wife Rani Mukherji wants to produce the upcoming project. However, the cricketer needs some time to think about the project before taking any decision.
"When she contacted Virat, he asked her for time till April 2015 for a final decision on this," the source added.
Virat and Anushka have been reportedly dating for the past one year, but only recently the actress talked about her relationship status with the cricketer.
In an interview with HT, the actress admitted that she is indeed dating Virat.
"I lead my life very openly. I have never denied or hidden anything. It's just that I don't like to talk about my private life. I can't shout from the roof top. It's out there for people to see. They can see, think, say and insinuate anything. But I'll not comment on it. I also feel that if I talk about my relationship, its sanctity goes away. My relationships, be it with my parents, ­brother, friends or partner, are very pure. I don't want that to go away," she told the daily when asked about her relationship with Virat.