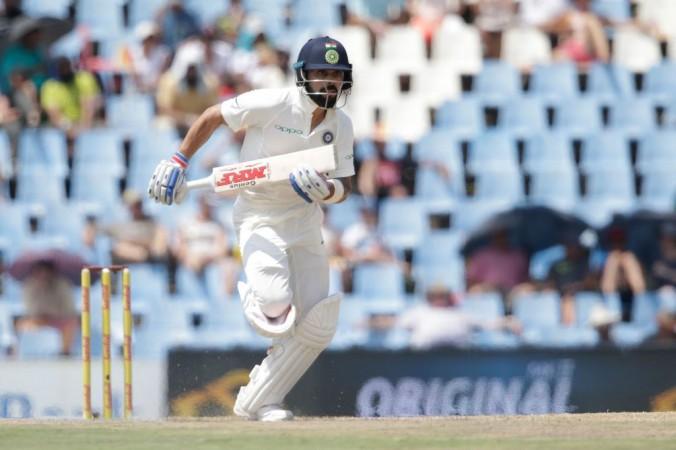 Virat Kohli's likely participation in England's County Championship this summer will help raise the strength of the competition, his Royal Challengers Bangalore teammate Chris Woakes has said.
All-rounder Woakes, who plays under Kohli's captaincy at RCB, said it would be beneficial for young English talent to rub shoulders with the India captain and that the experience of playing against top quality players would better prepare them for the step up to international cricket.
Kohli has made clear his wish to compete in the County Championship to acclimatize to English conditions ahead of India's tour to the country later this year.
India play three Twenty20 internationals and three one-day games against England in July, followed by a five-match Test series that starts in August.
India lost their last five-match Test series in England by a 3-1 margin in 2014, with Kohli averaging just 13.40 with the bat as he struggled in seaming and swinging conditions.
"If the counties are willing to sign Indian players heading into a series, then so be it," Woakes told International Cricket Council's official website.
"The good thing about county cricket is that we get really good overseas players, which makes the standard of the county game stronger.
"Getting the opportunity for young guys to bowl at the likes of Virat Kohli can only help the county game and make it a better competition for guys to play in and a better experience for guys going into the international arena.
"Hopefully he doesn't score too many runs, so he's not in too good a form come the series. But like I said, if it's improving the standard of the county game, then so be it. I don't really have a problem with it."
Former England bowler Bob Willis said last month that he was opposed to county sides bringing in overseas talent, claiming that it was "nonsense" that county teams could potentially allow an overseas player to play himself into form before a series against England.