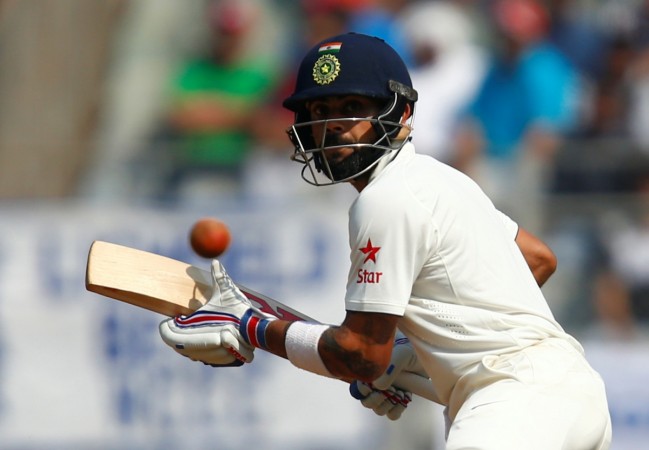 South Africa's superstar batsman AB de Villiers has hailed Indian captain Virat Kohli as "one of the best" ahead of the Test series between the sides.
India and South Africa will play three Tests, six ODIs and three T20Is. The first Test starts in Cape Town on January 5, 2018.
De Villiers, who is returning to Test cricket after nearly two years, is excited to play the longer version again. He will be seen in red ball cricket action from tomorrow (December 26) in day-night four-day Test against Zimbabwe in Port Elizabeth.
The right-hander said contests against India will be "really good series".
"I'm very excited that they are going to be touring in South Africa. I haven't played against India for a while now, so it's going to be a really good series," he told "Sunday Times" newspaper in South Africa.
De Villiers and Kohli were team-mates at Royal Challengers Bangalore (RCB) in the Indian Premier League (IPL). With new set of retentiona rules in place for next edition of IPL, it remains to be seen whether they will play together for RCB.
Both De Villiers and Kohli enjoy a good friendship. The South African praised Kohli as "most improved".
"I'd say Virat is one of the best captains at the moment, the most improved - there's a big change from when I first saw him captaining to now," De Villiers, who has played 106 Tests, said.
It will be a big challenge for Kohli and his men in South Africa. India have never won a Test series in the "Rainbow Nation". Recently, former India captain Anil Kumble said Kohli's side can create history in South Africa.