Former India skipper Kapil Dev has made his choice on who is the "greatest cricketer India has ever produced" and according to him, it is neither Virat Kohli nor Sachin Tendulkar.
On December 18, the 1983 World Cup winner spoke on Agenda Aaj Tak and claimed that wicketkeeper-batsman MS Dhoni is ahead of Kohli and Tendulkar as India's greatest cricketer.
"MS Dhoni is the greatest player India has ever produced," Kapil Dev said when asked about Dhoni's place in Indian cricket.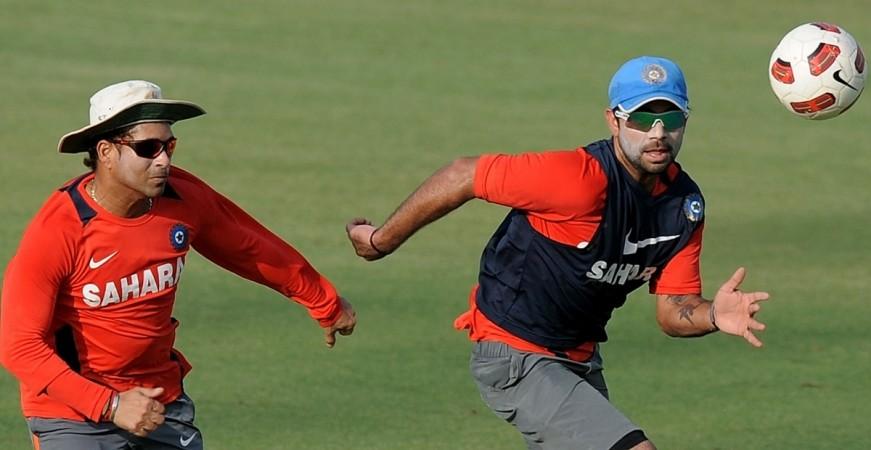 The spontaneity in Kapil Dev's answer was noteworthy and he said that Dhoni's selflessness sets him apart from the rest.
"He played 90 Tests and then said let's give a chance to the youngsters. Dhoni did that and hats off to him for putting his country before himself."
Dhoni is the only other captain apart from Kapil Dev to have captained India to a World Cup triumph. While Kapil Dev holding the Prudential Cup on the balcony of Lord's in 1983 remains the most game-changing moment in Indian cricketing history, Dhoni's six over long on at Wankhede to win the 2011 World Cup forms an equally enduring memory.
When asked the same question, Sunil Gavaskar, who was also present in the same event, picked Kapil Dev as the greatest Indian cricketer.
"Kapil Dev's place in Indian cricket is right at the top – the greatest Indian cricketer. I am saying he is the greatest for the simple reason that bowling or batting, he could change the match and he could win matches."
"Show me another player such as him who has with both, bat and ball made such an impact and won matches. There's only one player – Kapil Dev."
Gavaskar was also asked about India's chances in the 2019 World Cup and right before signing off, he left the Indian cricket romantics with an imagery for the ages.
"Final at Lords; Mohammed Amir of Pakistan steaming in for the final over; India needs 6 runs to win; The ball tails in towards leg stump; Dhoni hits it in the air and twirls his bat as we watch the ball sail into the stands."