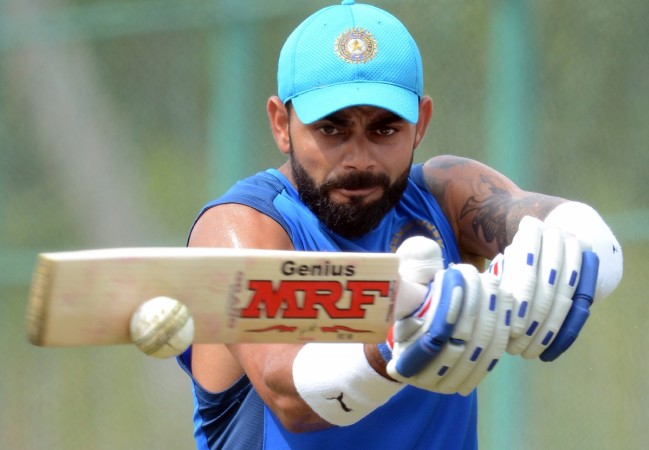 Former South African captain Kepler Wessels says it is difficult to compare modern-day greats Virat Kohli, Steve Smith, Joe Root and Kane Williamson. However, the 60-year-old opined that the India captain is more adventurous than the other three.
Wessels also added he is impressed by Kohli's on-field aggression and leadership qualities, which according to him, rubs on to his teammates.
Kohli, Smith, Root and Williamson have been part of the quartet, which has taken over from the likes of Sachin Tendulkar, Ricky Ponting and Brian Lara, who dominated cricket in the last two decades.
Also read: Steve Smith is 'best Test batsman', Virat Kohli misses out due to 'hole' in CV: Shane Warne
The four batsmen have been breaking records at will, often drawing comparisons with one another. Notably, all four of them are leading their respective national teams, who are competing with one another for top-spot in ICC rankings.
While not much can separate the four when it comes to the talent they possess, Kohli and Smith have left the other two behind when it comes to converting potential into match-winning knocks.
Smith recently led the demolition of England in Ashes 2017/18 by scoring 687 runs from five matches at an average of 137.40. Meanwhile, his Indian counterpart hit 1,059 runs, including three double centuries, in Tests last year to lead his team to the top of ICC charts.
Wessels heaps praise on Kohli
"Look it's always difficult to compare players because they play under different conditions, in different circumstances and also for different teams. They [Smith, Kohli, Root and Williamson] all have been superb in modern day cricket," Wessels told Cricketnext on Friday, January 12.
He added: "But Kohli is more adventurous probably than the other three. Smith is just phenomenal in the way he puts runs together at the crease, Root is very correct (in his approach) as is Williamson.
"I think Kohli is terrific and I like the aggressive brand of cricket he plays. I like the way he can turn a match and the impact he has across all three formats. He is definitely one of the best batsmen at the moment.
"I like his personality and his aggression and the way he takes the game to the opposition. I think his leadership skills have been pretty good so far and it runs on the rest of the players."
Despite possessing a risk-free batting game, Kohli, as Wessels suggests, is known for his fearless and adventurous approach when it comes to captaincy.
The Indian captain has been maintaining his team will not play for a draw. He also backs his players and his unwillingness to use "nightwatchman" in Test matches is a testament to his approach.
Kohli made a couple of bold calls in the first Test of the ongoing South Africa series as he dropped vice-captain Ajinkya Rahane and included Jasprit Bumrah, who made his Test debut in Cape Town. Despite being in commanding positions in the Test, poor display from batsmen led to a 72-run defeat as the hosts went 1-0 up in the three-match series.