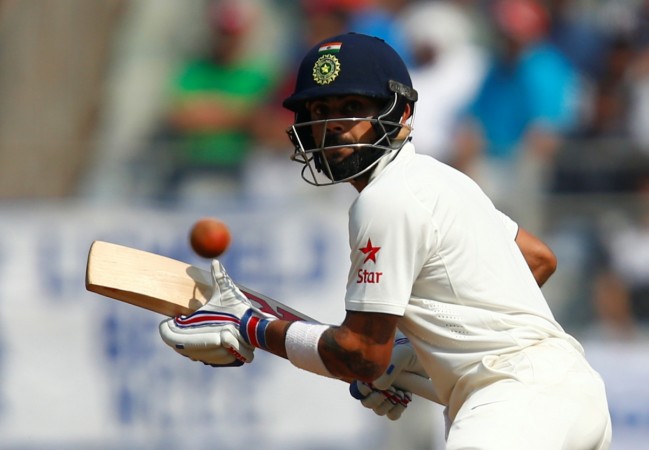 Two weeks after writing that Virat Kohli and Steve Smith were hard to "split" for the number one Test batsman title, spin legend Shane Warne has changed his mind and anointed the Australian as the "best" in Test cricket.
"It's hard to split Virat Kohli and Smith for the title of No.1 Test batsmen in the world at the moment and the best players like the battle and are super competitive," Warne wrote in his "News Ltd" column on Saturday (December 9).
Also read: Warne picks his '10 Best Batsmen'
Now, in another column for "News Corp", Warne picked his "10 Best Batsmen" of all time and installed Kohli and Smith at joint 10th. However, he wrote that Smith is the "best" at the moment in the five-day format.
"To me Steve Smith is the best Test batsman in the world. Virat Kohli is the best across all three formats of the game, but across five days, Steve Smith is the man," Warne wrote.
According to Warne, batsmen who scored centuries in England, Australia and India were great and Kohli's poor performances in England in 2014 left a "hole" in his CV.
"The hole in Kohli's CV on the Test match stage is in England and the pressure is on the fiery but very likeable Indian to carry over some double-ton magic from home soil to that country when his team tours next year," he said.
"I don't assess greatness by stats, but rather by the way someone played the game, the way they influenced results and the impact they had on all of us. That's how we remember our heroes.
"To me a great batsman has to have made a hundred in three key countries: in England, against the Duke ball on seaming and swinging pitches; in Australia, on our fast-paced, bouncy tracks; and of course, in the dust bowls of India, on pitches that spin and spit," he explained.
Kohli had a forgettable series in England in 2014 with low scores of 1, 8, 25, 0, 39, 28, 0, 7, 6 and 20 in five Tests. He averaged just 13.50 in 10 visits to the crease. However, Smith has scored three centuries in Ashes series in England and averages over 43 in the country.
India are set to tour England next year. And Kohli will have a chance to fill the "hole" in his CV. Next month, captain Kohli and his team will travel to South Africa for three Tests, six ODIs and three T20Is.