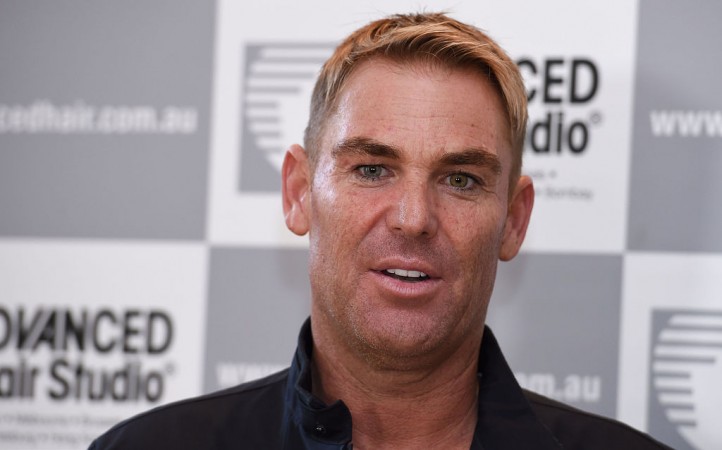 Australian spin legend Shane Warne has unveiled his list of "10 Best Batsmen" in cricket history. Only two Indians feature in the former legspinner's elite group.
Warne said to rate a batsman he should have scored centuries in England, Australia and India. He added that statistics were not the only criteria to judge a batsman.
Also read: Warne rates Smith higher than Kohli because of Indian's 'hole' in CV
"I don't assess greatness by stats, but rather by the way someone played the game, the way they influenced results and the impact they had on all of us," he wrote in his News Corp column, as quoted by Cricket Australia's (CA) website.
"That's how we remember our heroes. To me a great batsman has to have made a hundred in three key countries: in England, against the Duke ball on seaming and swinging pitches; in Australia, on our fast-paced, bouncy tracks; and of course, in the dust bowls of India, on pitches that spin and spit," he added.
Warne, who played 145 Tests and took 708 wickets, has picked West Indies' great Sir Vivian Richards as the number one followed by Brian Lara.
The two Indians, who made the cut, are Sachin Tendulkar and Virat Kohli. Tendulkar, who played in a record 200 Tests and had several on-field battles against Warne, is slotted at number three.
Kohli and Steve Smith are joint 10th in the list dominated by Australians. Only one Englishman - Graham Gooch, features in Warne's pick.
Few years back, Warne had said Tendulkar was the "greatest" batsman of his generation.
"Sachin Tendulkar was the best batsman of my generation...What made him great? Well, he was easily the best in all conditions against all types of bowling and he had a wonderful temperament. The pressure he was under from the India public was immense but he handled himself on and off the field in a way that was respected by all," Warne had written about Tendulkar in "The Telegraph" in November 2013 ahead of the Indian's final Test series.
Here is Warne's "10 Best Batsmen" who he has seen/played with/against
1. Vivian Richards (West Indies)
2. Brian Lara (West Indies)
3. Sachin Tendulkar (India)
4. Greg Chappell (Australia)
5. Ricky Ponting (Australia)
6. Allan Border (Australia)
7. Jacques Kallis (South Africa)
8. Graham Gooch (England)
9. AB de Villiers (South Africa)
10. Steve Smith (Australia) and Virat Kohli (India)