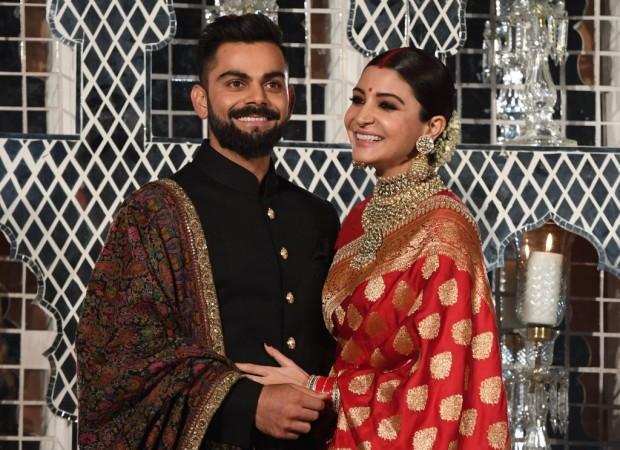 Indian cricket team captain Virat Kohli has urged the masses to let celebrities have their space while saying he finds public scrutiny of his private life "uncomfortable at times".
At a time when the press is making careers out of telling their audience stories of the private life of celebrities, men and women in the spotlight are getting robbed of privacy. Debates over whether or not celebrities "deserve privacy" has become commonplace.
Moreover, social media has given fans first-hand access to the stars and notorious trolls a free hand at spewing venom.
Kohli himself has been on the receiving end quite a few times in the past.
From the time he was dating Bollywood actor Anushka Sharma to his wedding in Italy and even now – months after the two tied the knot – prying paparazzi and public scrutiny of Kohli's life has not stopped.
"The constant public scrutiny about my personal life can become a bit uncomfortable at times. However, I have learnt how to handle it. Celebrities are also normal human beings -- just like any other person, and I feel people should let them have their space," Kohli said.
The 29-year-old Indian cricket team captain added he keeps a good balance between his personal and professional lives despite his chock-a-block schedules.
'No compassion, no common sense'
Kohli, in the past, has spoken out against trolls dragging Anushka into social media discussion whenever the Delhi batsman plays for India or for his Indian Premier League (IPL) franchise, Royal Challengers Bangalore (RCB).
"Shame on those people who have been having a go at anushka for the longest time and connecting every negative thing to her. Shame on those people calling themselves educated. Shame on blaming and making fun of her when she has no control over what i do with my sport. If anything she has only motivated and given me more positivity (sic)," Kohli had written during India's World T20 campaign in 2016.
Meanwhile, the Indian captain also said he has mastered the art of maintaining balance between private and professional life.
"I keep a good balance between my personal and professional life. When I am with family, I try to completely switch off from cricket. I try to catch up with friends, watch a movie or go out for a drive. I like spending time with my dog," he said.
However, he said when he is on a tour for cricket, he puts his "mind and heart into the next game".
"It includes regular training for fitness and skills," added the Delhi boy, who represented the city's cricket team at several age-group levels before making his India team debut in 2006.
(With inputs from IANS)