Such has been his prolific run, that every time Virat Kohli walks out to bat, he inevitably breaks a record. The immense hunger to score runs, and the belief to conquer all attacks across all conditions makes him the arguably the best batsman of this generation.
And when he takes guard against West Indies in Hyderabad, and if he manages to plunder another century, which will be his 25th in his career, he will be the second-fastest in the history of Test cricket to achieve this feat. He will get to the feat in 124 innings. The record holder is of course, Sir Donald Bradman, who galloped along to 25 centuries in 68 innings!
'Biggest entertainer in the game today'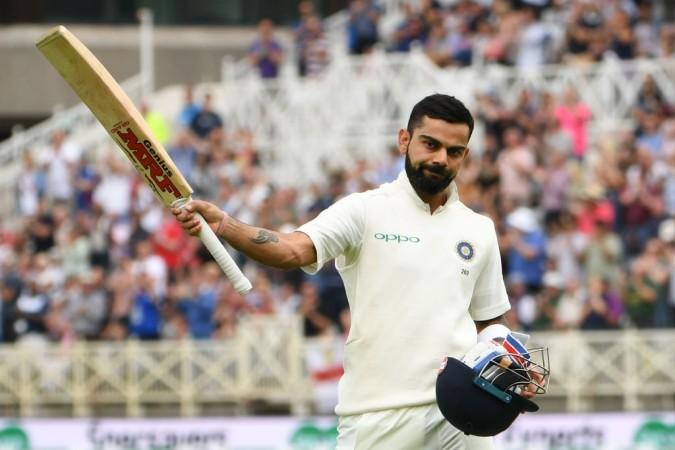 The number one batsman in Test cricket shut down all his detractors in England and emerged as the best batsman from both sides. He literally sleepwalked to a century against a hapless Windies attack in Rajkot and if he does decide not to rest himself, Hyderabad could well see him script history.
"I really struggle to see entertainers, they're lacking in the game. Virat Kohli is an exception, but otherwise pure entertainers and superstars are not in the game and that's a big worry," Kevin Pietersen told BBC Radio 5 Live's Sportsweek in a recent interview.
The second fastest batsman to post 25 Test tons is India's Sachin Tendulkar, who took 130 innings to reach the milestone. Sunil Gavaskar achieved the record in 138 innings while Australian Matthew Hayden took 139 innings to breach the mark.
Arguably, the greatest all-rounder to have played the game, Sir Garfield Sobers took 147 innings and South African great Hashim Amla scored 25 centuries in 155 innings. Former Australian captain Ricky Ponting took 156 innings to break the 25-ton barrier.
"I don't play for people, perceptions or reputations. I only play for the team to win. I didn't start to play for numbers. People will only remember your attitude and what you brought to the field", Kohli told Michael Holding in an interview during the England tour.