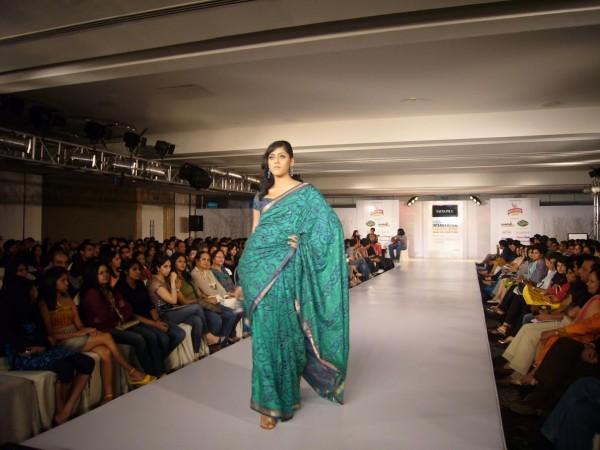 Say fashion show and you'd expect models like Gigi Hadid, Kendall Jenner, Bella Hadid or Miranda Kerr walking the wrapped dressed representing various international brands. However, a fashion show in Saudi Arabia skipped the supermodels to parade "ghost models" and showcase outfits from various brands, including from Dolce & Gabbana.
Video clips from the event are making the rounds online leaving internet users stunned. In the videos, the fashion-show organisers have given the beloved supermodels a miss and opted to showcase the new collection by pinning up clothes onto drones.
Gowns and accessories flew over the runway with the help of drones and as a result, the presentation appeared like "ghostly" entities flying across the room. Had there not been enough lights in the room, the show would have translated into an episode from a horror show and many would have ran out of the room fearing for their lives.
According to local news outlet, The New Arab, the event organisers say that the show was Ramadan appropriate. They also revealed that it was first-of-its-kind drone show in the kingdom.
Unfortunately, judging by the videos coming from the event, there seem to be no takers for the unique show. The hall appeared empty
The "ghostly" presentation comes after fashion shows were organised in the conservative kingdom. The fashion show, which took place last month, witnessed a female-only audience. The new rules for the show forbidden male fashion designers from entering the backstage, even at their own shows.
The drone-modelled fashion show invited a lot of reactions online. While some found it a ghost show, others found a way to poke fun at the organiser's creativity. Check out the videos and reactions here:
what if its a jinn and they're just covering it up

— hiba (@zayndeprived) June 6, 2018
I was wondering what would look good hanging from my drone next season.

— Aaron E. Carroll (@aaronecarroll) June 6, 2018
??????It's like fucking Hogwarts in there with all the ghosts flying about ???????

— Yasmine Mohammed (@ConfessionsExMu) June 7, 2018