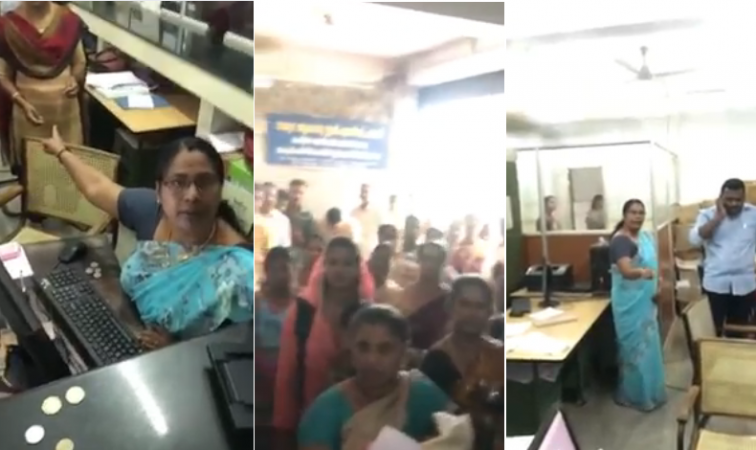 A few days after a video of a woman employee refusing to give tickets to the patients went viral on social media, the government hospital in Kerala has suspended her from the job.
In the video, Jeena George, a temporary staffer of Painavu Government Hospital in Idukki, was seen arguing with Adimali-based Solomon, who asked her why there was a delay in giving tokens to the patients lined up in the long queue.
Read more: Kerala govt hospital staffer abused online for not doing their duty; video goes viral
Jeena, who was talking with her colleagues despite a long queue at the counter, apparently decided not to give any more tickets and left the seat after Solomon started filming the incident on his mobile phone. Even after senior doctor, Navas tried to settle the issue, she refused to do her job.
Following the outrage on social media, Kerala health minister KK Shailaja directed District Medical Officer to probe the incident, which is said to have happened two weeks ago. Through a Facebook post, the minister has confirmed that Jeena was suspended on the basis of preliminary enquiry.
"We are trying to have totally patient-friendly government hospitals in Kerala. The government cannot accept if someone becomes a hurdle in achieving this goal. Every employee should realise that hospitals are service centres, not power centres [translated from Malayalam]," Shailaja wrote on Facebook.
According to the latest reports, Jeena, who was earlier suspended over financial mismanagement, rejoined the hospital after approaching the court.
Meanwhile, the video, shared on the social media page of International Human Rights Association has garnered over two million views within three days.
Watch the viral video here: